Airbus Helicopters Foundation provides aid in Vanuatu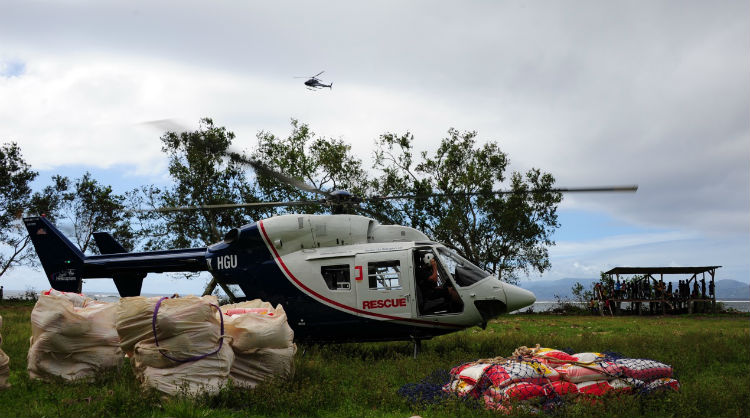 The Airbus Helicopters Foundation in coordination with French Foreign Affairs Ministry Crisis Center have joined forces to distribute medical supplies, food and other humanitarian aid to the communities affected by Tropical Cyclone Pam in Vanuatu.
The cyclone caused serious damage to Vanuatu's infrastructure, leaving it "completely destroyed" according to Vanuatu's President Baldwin Lonsdale, who called for help to rebuild the country.
Airbus Helicopters Foundation has worked with other stakeholders involved in the rescue operation.
Guillaume Faury, CEO of Airbus Helicopters, said: "Following a severe natural disaster, helicopters are a powerful mean of transportation able to provide the aid needed for those affected by the tragedy."
"Supported by our on-site partners in doing so, the Airbus Helicopters Foundation is fulfilling its primary mission: helping people for whom helicopters mean rescue and assistance," added Faury.
With few helicopters available locally to support the operations, the Airbus Helicopters Foundation, supported by Airbus Helicopters representatives in Australia, has partnered with New Zealand operator Garden City Helicopters (also present in the archipelago as the owner of Vanuatu Helicopters Ltd), which has sent an AS350 and a BK117 to help with the on-going humanitarian aid operation.
The AS350 and the BK117 were freighted from New Zealand and arrived in Port Vila on March 20 and the first flight of the AS350 was completed on March 22 for the transportation of medical supplies.