HI talks to Frédéric Lemos, CEO of Airbus Corporate Helicopters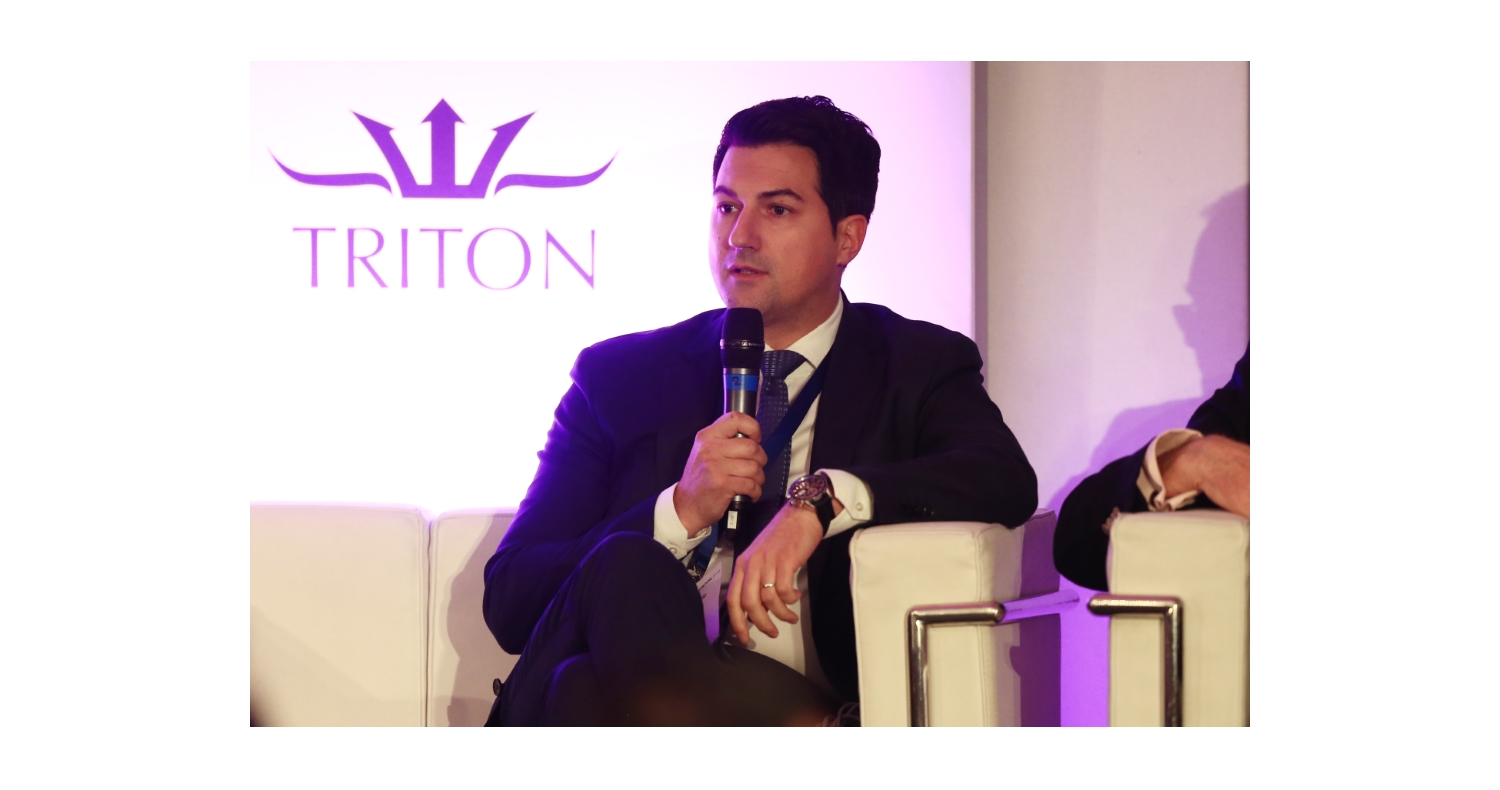 At every industry event these past few years, people have talked about diversification. Outside of the biggest operators, who have a secure foothold in the market, operators are looking outside of oil and gas to bring in revenue from less-volatile sectors.
One of these is the private and business aviation (PBA) market. It is a niche market but one which is seeing modest growth opportunities, especially in the key European and East Asian regions. Whilst most helicopter manufacturers offer VIP options on its helicopter models, Airbus took the next step and launched its own PBA brand
Launched little over a year ago, Airbus Corporate Helicopters (ACH) has had a good first year, selling 58 models last year and helping to drive growth in the UK market in 2017.
ACH is looking to raise the bar for VIP helicopter transport. Not only is it boosting its image by partnering with well-known brands such as Mercedes, it is also offering customisation and quality options which bring to the market helicopters whose interior design, noise levels and comfort look to rival those of business jets.
It makes sense that Airbus would bring on someone with extensive experience in this field to lead the new company. Frédéric Lemos was appointed CEO of ACH in 2017, having previously served as Airbus Helicopters head of PBA sales and marketing in Europe for almost four years – bringing core knowledge of the market to kickstart the first OEM luxury helicopter brand.
The morning before Helicopter Investor 2018, we sat down with M. Lemos to talk about himself, ACH's first year, the VIP helicopter market and what to expect from the company in the future.
HI: Frédéric Lemos, tell us about yourself and the company.
FL: "I joined Airbus 14 years ago and have had the privilege of working in different segments of the group across the globe. I specialised in private and business aviation and saw the good opportunities to do more in the VIP helicopter market. We had been involved in the market for a long time, but I thought we could dig deeper into it and raise the bar for VIP helicopter transport, so we launched ACH.
"VIP helicopters enjoy a different type of customer base to that of the VIP jet market. We have more clients than ACJ which is focused on ultra-high net worth individuals whereas ACH is focused on business customers and high net worth individuals.
"Either way, our customers expect and receive five-star service, availability of technicians and quick response when needed — but they fly low hours. Alongside selling helicopters, we created the HCare First programme, a 24/7 care service with a global reach for the helicopter."
HI: How has interest been?
FL: "I feel people understand what we are trying to do. They are starting to understand why we are focusing on superior quality and craftmanship etc.
"Of course, this will take time, but we are helping people understand what to expect from ACH, and we have a hotline in place for customers to explore our service.
"We have new standards of materials for the interiors we make available – people don't really know much about this part of the business and we are trying to bring more information to them. Overall, we feel that perceptions of ACH are very good, that people understand what we are trying to do with the brand and the offering and that they see the value in our being the only aerospace manufacturer to provide both a fixed-wing and a helicopter dedicated private and business corporate offering.
"We did very well in 2017, selling 58 helicopters. We have increasingly been selling more light, twin-engine helicopters, an area of particular focus for us. We sold 10 ACH145s while both the ACH130 and the ACH175 have seen a pick- up in interest."
HI: What regions are you seeing the most business?
FL: "Europe is where we are seeing the greatest interest, 35-40% of the helicopter market is in Europe. The United States and Southeast Asia are also seeing a lot of business. As the private and business aviation market is comparatively small, and as we sell assets one-by-one, it is a business that is global but quite spread out. We have seen sales picking up in Latin America, which has until recently been a slow market, particularly in areas such as Brazil, Mexico and Panama.
"We are also doing business in South Africa and in Southeast Asia. China is picking up, but private use gets complicated there as the country's airspace does not favour the flexible flight advantage of the helicopter; nevertheless, it is a very promising market. These are areas in growth while North America is stable.
"We have some important deliveries coming up, including the first ACH145 for India, China and Brazil, while the ACH130 is soon to arrive in Kenya and Japan; markets to which this variant of the aircraft is new."
HI: How do you convince customers that multi-role helicopters can be luxury platforms?
FL: "Customers realise that the aircraft can be used in different roles, but that you can have luxury too; most importantly to this sector is how it looks in VIP configuration.
"A helicopter is a luxury asset and when a customer sees how it looks when it is well fitted in a VIP configuration and with a high-quality finish, the job is done. The fact the aircraft is multi-role is just another advantage for the owner when the time comes to sell the aircraft. This is the case with the ACH125 for example.
"It also just depends on the customer. The ACH125 has more of a racing pedigree with sharper and speedy controls compared to bigger aircraft, so it is particularly appreciated by customers who are pilots themselves.
"The ACH175 VIP on the other hand is a completely different aircraft and is more like a corporate jet. It looks like and feels like one. It is comfortable and the passenger experience is amazing. It can have two separated lounges and is quiet and comfortable even at 150 knots.  The H175 has introduced a very new flight experience for high-end products. I would say it is superior to some of the jets we see and is at the same level as some of the best jets on the market."
HI: What is it like maintaining VIP helicopters?
FL: "In practical terms it's easier than standard maintenance. We can predict when VIP customers will fly, and we know that corporate customers are flying consistently. It facilitates planning of maintenance and servicing.
"These things take time. The ACH135 for example receives its first inspection after 800 flight hours. From there on we have yearly inspections, so we can arrange this to interfere as little as possible with the customer's plans.
"There is always the chance of an unscheduled event and, in this instance, you need to act quickly to maintain the ownership experience of our customers."
HI: In the jet market, OEMs are realising that they can make money out of servicing. Is this the case with Helicopters?
FL: "ACH's business is 50% support and services and 50% sales. We have been developing this for years and we are spread across a lot of segments. For example, Airbus is selling 50% to civil and 50% military. We have been developing new software including Fleet Keeper which digitalises log books, and we have been developing more and more services as the future lies in mastering the data.
"This is the case for Airbus Helicopters, and Airbus as a whole is developing in that area. Across the subsidiaries of Airbus Helicopters we are mapping our customers' world to make sure all our customers are served correctly.
"We have maintenance centres all over the world. Take the example of a yacht owner who is travelling widely and whose airworthiness workshop is based in Europe:  He will always have a support centre available nearby."
Subscribe to our free newsletter
For more opinions from Helicopter Investor, subscribe to our email newsletter.