Speakers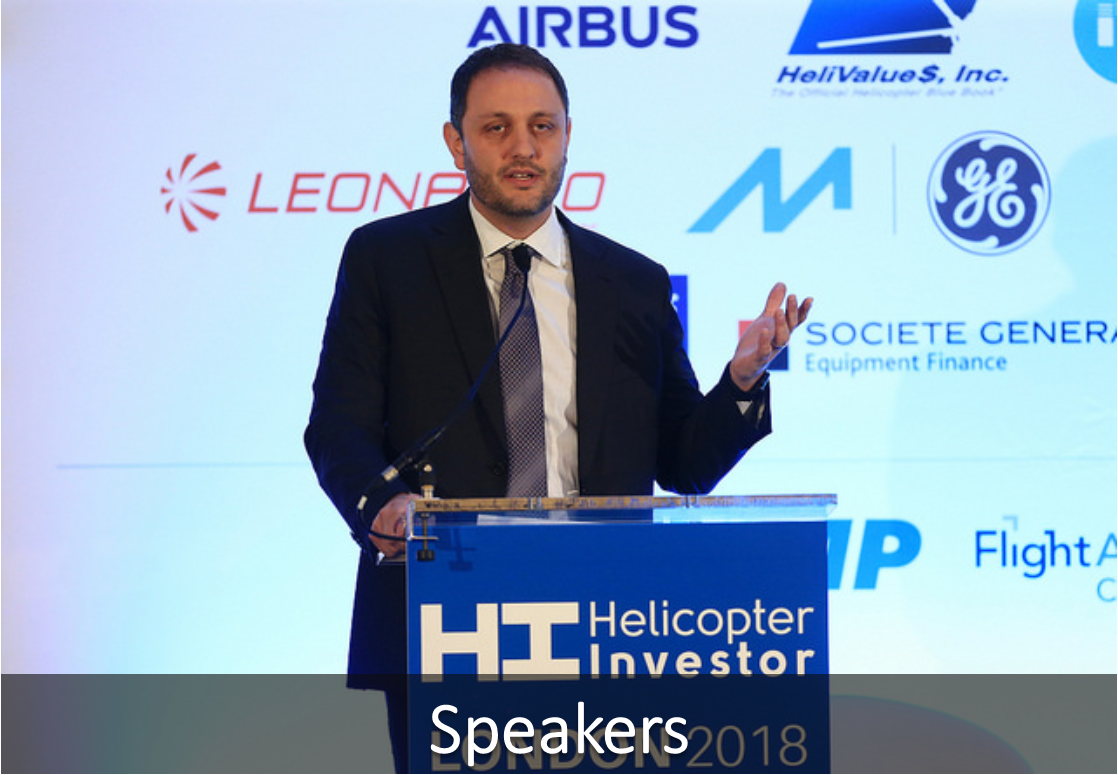 [vc_row][vc_column width="2/3″][vc_single_image image="93445″ img_size="full" alignment="center" onclick="custom_link" link="http://helicopterinvestor.com/london-2019″][/vc_column][vc_column width="1/3″][vc_btn title="Register now" style="classic" color="primary" size="lg" align="center" button_block="true" link="url:http%3A%2F%2Fwww.corporatejetinvestor.com%2Farticles%2Fbooknow|||"][vc_column_text]

[/vc_column_text][/vc_column][/vc_row][vc_row][vc_column width="1/4″][vc_btn title="Agenda" style="3d" size="lg" align="center" button_block="true" link="url:http%3A%2F%2Fwww.helicopterinvestor.com%2Flondon-19-agenda%2F|||"][/vc_column][vc_column width="1/4″][vc_btn title="Speakers" style="3d" size="lg" align="center" button_block="true" link="url:http%3A%2F%2Fwww.helicopterinvestor.com%2Flondon-19-speakers%2F|||"][/vc_column][vc_column width="1/4″][vc_btn title="Sponsors" style="3d" size="lg" align="center" button_block="true" link="url:http%3A%2F%2Fwww.helicopterinvestor.com%2Flondon-19-sponsors%2F|||"][/vc_column][vc_column width="1/4″][/vc_column][/vc_row][vc_row][vc_column][vc_column_text]Our team is in the market all year round researching and speaking to the people shaping the market.  We also welcome your ideas for topics and speakers. So please get in touch via email or calling Hannah Burton on +44 1737 244 383. Please note we update the agenda regularly and times and speakers can change.
Frederic Aguettant
CEO, Helipass


Frederic Aguettant is an entrepreneur. Involved since 26 years in the helicopter and jet industries, he heads Helipass.com since 2014, the helicopter booking start-up.

Helipass.com first starts with the helicopter booking marketplace for the impressive worldwide touristic industry. Always inovating, Helipass is running on airport transfers and on-demand flights. He has launched UberCopter in France with great success.

Digitalizing the helicopter usage is his mojo.
Today Helipass.com represents more than 250 destinations, 26 countries and 62 helicopter companies. The helicopter is becoming more fiendly and accessible to everybody.

Frederic Aguettant was founder of Paris Helicopter, President of Helifrance, President of Aviaxess, Bombardier representative and is Colonel (R) French Air Force.


Luc Bentolila
Head of Marketing & Sales Development, Airbus


Luc joined Airbus Helicopters in September 2017 to lead the Marketing and Sales Development activities, including Asset Management and Airbus Corporate Helicopters business.
With an extensive background in international markets for more than 20 years, Luc Bentolila is an entrepreneur who has worked in various industries and held General Management position in Defence and Aerospace sector.

Richard Berkemeier
Senior Aircraft Appraiser, Pegasus Aircraft Appraisal Group


Profile coming soon

Allan Blake
Director, A&S Blake Ltd


Allan Blake was a Director at Bristow Helicopters for 17 years his last position being Regional Director of Asia Pacific operations based in Australia where he was responsible for 50 aircraft, including helicopter and fixed wing operations from Australia through to Sakhalin Island in Russia. His previous roles included Chairman of Bristow's military joint venture with Cobham, FB Heliservices, and HR Director. Prior to joining Bristow Allan was a Management Consultant at PA Consulting, Dean of Leeds Business School, Head of Law at Preston Poytechnic and a member of the Legal Aid Board. He has written extensively on aviation in his current role as an independent aviation journalist & consultant and is the author of several management books including 'Dynamic Directors: Aligning Board Structure for Business Success' (1999/2014 Macmillan).


Benjamin Chiam
Senior Analyst, Morten Beyer & Agnew



Benjamin is a Senior Analyst at Morten Beyer and Agnew specializing in helicopter valuations.In this role, Benjamin has been heavily involved in the expansion of mba's helicopter valuation department with a focus on O&G, SAR, and Utility helicopters.In addition, Benjamin is responsible for preparing aircraft and engine appraisals, performing market research and analysis and modeling value trends to determine future and residual aircraft values for mba.

Prior to joining Morten Beyer and Agnew, Benjamin gained aviation experience at Singapore Airlines Engineering, GECAS and Rolls Royce. Benjamin received a Bachelor of Business Economics from the University of California Los Angeles.

Greg Conlon
President & CEO, Milestone Aviation
EVP, Aircraft Trading GECAS


Greg Conlon is President and Chief Executive Officer of Milestone Aviation, overseeing sales, finance, operations, and strategy for the global leader in helicopter leasing.

Greg has over 20 years of experience in the commercial aircraft leasing industry. In addition to his leadership role at Milestone, Greg serves as Executive Vice President, Aircraft Trading for GE Capital Aviation Services (GECAS). In this role, he oversees large aircraft and engine portfolio sales to investors, as well developing new sources of capital, institutional structures and capital efficiency.

Prior to leading Aircraft Trading and Capital Markets, Greg served as SVP of Sales and Marketing for the US region at GECAS, and earlier led customer relationships in Canada, the Caribbean, Iceland and Greenland. Greg joined GECAS in 1999, when the company acquired PK AirFinance. Greg began his career gaining invaluable experience with roles at Boeing Capital Corporation and McDonnell Douglas finance.

A graduate of the Ohio State University, Greg holds a bachelor's in finance and accounting.


Stephen Cook
Global Head of Transportation Finance, Executive Director, Macquarie


Stephen joined Macquarie in 1986 and has taken a leading role in developing and implementing structured asset transactions for Macquarie globally. He lead the Bank offshore in the early 90's, and was responsible for establishing Macquarie's operations in London.

In 2005 Stephen transformed what had been a significant advisor / arranger practice into a start up principal business initially focussed on Aircraft. In 2006 Stephen led the acquisition of the assets of GATX's Air business. This enabled establishment of a fully functional Aircraft operating lease business, Macquarie AirFinance.

Macquarie currently has over 200 aircraft on its balance sheet, of which 90% are in production narrow body types (A320 / 737-800's). They are leased into over 40 jurisdictions.

In 2011 Stephen moved from Macquarie Capital to Macquarie Bank to consolidate all the Groups holdings across Air, Rail, Shipping, Helicopters and Engines and further develop this segment of the Banks business.

Ty Corley
Helicopter Technical Advisor, JSSI


Ty Corley is a helicopter Technical Advisor at Jet Support Services, Inc. (JSSI). He is based at JSSI's European headquarters in Farnborough, UK, and provides technical and logistics assistance to a diverse fleet of JSSI Helicopter Services clients around the world, specifically for helicopter airframe and engine maintenance requirements.
Mr. Corley has more than 30 years of aviation experience, including engineering, maintenance and design. Prior to joining JSSI, he was a helicopter technician in the British Army for 13 years and a civil licensed engineer for a further 20 years, including working on multiple types of civil commercially operated helicopters and management of civil helicopter maintenance facilities.

Mr. Corley holds numerous helicopter type ratings and has extensive experience of routine maintenance, major overhauls and repairs for a wide range of makes and models of army and civilian helicopters. He is on the board of the British Helicopter Association.




David Crick
Managing Director, Davair Group


David Crick is an Accredited Senior Appraiser of the American Society of Appraisers (ASA). He serves as the Machinery & Technical Specialties Discipline Governor on the ASA International Board of Governors and is the recent President of the ASA Australian Chapter. He also serves as the Chair on the Finance & Leasing Committee of the Helicopter Association International.

David is the Managing Director of the DavAir Group, an Australian company providing international aviation inspection, appraisal and advisory services.

He has an unparalleled passion for the aviation sector performing appraisals of both fixed wing & rotary aviation assets in Australia, the Asia Pacific Rim, the USA and various countries in Europe & the Middle East.

With over 20 years of specialised valuation and consulting experience to many different sectors, David has considerable knowledge of corporate valuation requirements for financial reporting, mortgage security assessments, insurance & liquidation disposals. He performs appraisals for finance and leasing, aviation sales, mergers and acquisitions, insurance disputes, and expert witness for the legal fraternity.

David has presented at various international forums addressing current issues in aviation assets and appraisal methodologies, including events in the UK, USA, Russia, Europe, Asia, Australia, and New Zealand. He also lectures at the Embry-Riddle Aeronautical University in the USA on Aircraft Appraisal methodology and processes as well as teaching Aircraft Appraisal courses in London, UK.



Gerard Deterne
Senior Manager, Business Development, Airbus


Gérard Deterne, as a Business Development Senior Manager, is part of Airbus Helicopters Marketing & Sales Development team which he joined 12 years ago.

Graduated from the University of Grenoble in France (Economics and Government Studies) and from the University of Michigan in the US (Public Policy), Gérard started with the Airbus Group in 1991 holding different business development positions in the Missile, UAV and now Helicopter branches.

Since joining Airbus Helicopters, Gérard has contributed to the development of Airbus Helicopters leasing and helicopter valuation expertise in general and of helicopter leasing as a market target in particular.

Gérard is now an Accredited Senior Appraiser of the American Society of Appraisers (ASA), Machinery & Technical Specialties with a focus on helicopter valuation. Gérard focuses on Airbus products market value trends and supports the company's Asset Management function including trade-in and repurposing activities.



Emmanuel Dupuy
Executive Sales Director, Aero Asset


Emmanuel heads the Avpro helicopter division and is Avpro's Leonardo-Finmeccanica market specialist. Emmanuel began his aircraft sales career over a decade ago; founding Heli Asset in 2011 and joining forces with Avpro in 2013 thus creating the world's leading independent helicopter sales and acquisition company. Emmanuel is fluent in both English and French.

Sara Dhariwal
Valuations Analyst, Flight Ascend Consultancy


Sara joined Flight Ascend Consultancy in 2016, after six years in the EMEA Flightglobal Sales team managing relationships with the majority of EMEA lessors and aircraft traders. Sara is specialising in helicopter valuations, but is also key in liaising with the market regarding developments and providing thought-leadership input. Sara holds a BAHons in Business from the University of Westminster and a CIRM from the Institute of Risk Management.


Alastair Fallon
Aviation Analyst, IBA Group


Joined the RAF on leaving school and passed through the University of Glasgow with first class honours in Aeronautical Engineering and an academic year prize, as an Acting Pilot Officer or sponsored student on the RAF University Cadetship scheme. While an undergraduate I was attached to the local University Air Squadron where I under took elementary flying training and finally was Mess President. While studying I did flight testing at Prestwick aerodrome as part of the course; my final year project was aerodynamic study of a scale model racing car and the effect of a tail fin on its performance. Leaving academia I served in the RAF for five years. My flying career was cut short due to injuries sustained in road traffic indent. I worked at City University, London, following this as Course Director of their BSc (Hons) Air Transport Operations while also lecturing engineering maths to the first years. I also took part initially as a student in the MSc in Air Transport Management. I undertook a research program as part of the course, into the Boeing 777 and its competitive rivalry with the Airbus 330/340 development. Following significant experience in military aviation and then time in academia, I joined IBA Group as an Aviation Analyst.

Since joining IBA in 2015 in the consultancy and advisory team, I have worked on helicopter appraisals and commercial aviation advisory projects. Business development, meeting and speaking to clients and customers at various high profile industry events, it also an important function of my role: LCI Helicopters and Milestone Aviation are IBA clients, and valuable sources of industry intel come from our relationship with OEMs such as Airbus Helicopters and Leonardo Helicopters.

David Fowkes
Managing Director, Imperial Capital


David joined Imperial Capital as a Managing Director in the investment banking group focused on aviation M&A, capital markets and restructuring.

David has over 23 years of investment banking and aviation experience (including helicopter operators, helicopter and fixed wing leasing, commercial and corporate fixed wing), having led or participated in dozens of assignments in over 30 countries, including aviation and aircraft financing and trading, in-court and out of court restructuring, mergers and acquisitions and strategic transactions. Mr. Fowkes' previous experience includes Director of M&A and integration at helicopter operator Bristow Group, a senior member of Deutsche Bank's special situation group focusing on aviation related investments, lending and advisory, M&A and capital markets coverage at Lehman Brothers, capital markets structuring and execution at Citigroup and Salomon Brothers and multiple assignments in investment banking and restructuring at Seabury Group which, among other transactions included spearheading CHC's chapter 11 fleet restructuring and renegotiations advisory.

David received his B.S. in Chemical Engineering from Rensselaer Polytechnic Institute and his MBA in finance from NYU's Stern School of Business.


Carolyn Forsyth
General Manager Sales & Marketing, Heli-One


Carolyn Forsyth is Heli-One's General Manager of Sales & Marketing She was previously the regional sales director for Europe, Middle East, Africa and Asia Pacific. In her role, Carolyn oversees the Sales, Marketing, Commercial and Business Development functions at Heli-One.

Carolyn came to Heli-One after nearly 15 years with Pratt & Whitney Canada, where she was General Manager of the company's aftermarket engine sales and leasing division. Carolyn's previous experience includes commercial positions in helicopter operations and maintenance with CHC, Bond Helicopters and Rotortech.

Carolyn holds an MBA from McGill University in Montreal and a BCom from Edinburgh University.

Roberto Garavaglia
Senior Vice President -Competitive Analysis & Strategy , Leonardo


Roberto Garavaglia is a graduate of the Milan Polytechnic where he earned a Master in Aeronautical Engineering.

Currently he is SVP Competitive Analysis & Strategy of Leonardo - Helicopter Division, the leading helicopter OEM which employs about 13,000 people worldwide with the main industrial activities concentrated in Italy, UK, Poland and the USA.
He became SVP Marketing of AgustaWestland in 2010 and he held that position until June 2013. In July 2003 he was appointed to lead the AgustaWestland Marketing, where he and his Italy and UK-based teams contributed to product definition user segment development and sales achievements in both civil and military competitive markets.

In December 1998, he joined Agusta SpA and held a position as area manager for civil sales covering several Central and Northern European countries.
Between June 1991 and December 1998 he worked for ATR, the regional aircraft manufacturer in Toulouse (France), holding several posts in Marketing and Sales, eventually leading the Airline Marketing team. During the Aero International (Regional) JV period between ATR and Avro/Jestream (1995-1998), he was also involved in the prelaunch project definition, business planning and marketing activity of the AI(R)JET regional jet programme.

In 1989 he joined an Aero Engineering, an aeronautical design Company in Milan, dealing with systems and structural analysis and design on several civil and military aircraft programmes. Before that time, he spent one year as an officer in the Italian Air Force.

He is married and has two sons. He and his family live in Milan.

Alain Gauthier
Global Accounts Director - Aerospace, Export Development Canada


Alain was appointed in November 2015 as Global Accounts Director – Transportation Group, with the responsibility to manage the relationship between Export Development Canada (EDC) and some of the largest companies that are active in the Aerospace sector, both in Canada and internationally.

Alain joined EDC in 1987 as a financing underwriter and structured loans in various sectors such as: oil and gas, power and telecom. He was involved with transactions in many countries including: Argentina, Colombia, Mexico, Chile, China and the USA. He also held senior relationship management positions in the Extractive and Automotive sectors with leading Canadian and global companies. From 2010-13, he was based in Panama as EDC's Chief Representative for Central America and the Caribbean.

Gregor Grandl
Senior Partner, Porsche Consulting


Gregor leads Porsche Consulting's global competence center for digitization & innovation, which focuses on digital transformation, industry 4.0, applied AI, innovation, and new mobility.
He has more than eighteen years of management consulting experience. In addition to his consulting experience, Gregor held executive roles in Europe and Asia.

Gregor is the responsible author of the study "The Future of Vertical Mobility – sizing the market for passenger, inspection, and goods services until 2035" sponsored by Porsche SE and Volkswagen AG and the key partner for the German Aerospace Center (Deutsches Zentrum für Luft- und Raumfahrt, DLR).


Edward Gross
Shareholder, Vedder Price


Edward Gross has 30 years of experience representing bank-affiliated and large, independent equipment financing companies in all aspects of equipment finance transactions, including documenting, structuring, negotiating, syndicating and enforcing these transactions.
Edward is considered an industry leader in business aircraft and helicopter finance. These transactions vary in structure and include tax and non-tax lease, operating lease and secured loan financing of managed and /or chartered aircraft, fleet aircraft and helicopters operated in various service capacities and engine pools, aircraft operated under fractional and "pay card" arrangements and progress payment, completion and other multi-funding structures. Clients include market-leading aircraft and helicopter financing providers, investors or operating lessors, as well as large publicly or privately held businesses, governmental entities or high-net-worth individual users. Many of these transactions involve foreign registered aircraft.

Steve Hanna
CEO, Protective Packing Corporation


Steve Hanna is currently the Chairman/CEO of Protective Packaging Corporation located in Carrollton, a suburb of Dallas, Texas.

The company was initially a division of an International Freight Forwarding company reporting to Mr. Hanna that helped package freight that was being shipped around the world. Steve had the opportunity to acquire this division as the freight forwarding company was being sold.

Twenty years later Protective Packaging Corporation has grown to become one of the industry's leader in providing long term packaging solutions for the prevention of corrosion, mold, mildew, static electricity and other airborne qualities. The company is one of the first as well as one of the few in its industry with a current ISO Certification.

Protective Packaging Company's major customers include Boeing, Bell, Pratt Whitney, United Technologies, GE, NASA, Timken, American Airlines, L3, Lockheed-Martin, Rolls-Royce, Raytheon, Bristow, ERA, Babcock, Vector, Space X, Northrop Grumman, Turbomecca, and the U.S. military to name a few.

Protective Packaging's success is based on their ability to provide custom made packaging applications that are capable of controlling the atmosphere around the part regardless of its size or location. Yet, at the same time be the most efficient and economical solution available on the market. Be it the F-35 Joint Stryke Fighter being shipped around the world for testing, a commercial aircraft engine sitting out on tarmacs for long periods of time, or entire helicopter fleets that must be protected from all the elements while they are grounded in harsh conditions.

Joe Hawke
Chairman & CEO, Uniflight Global


Joe Hawke is the founder and Chairman of Uniflight Global, an integrated provider of end-to-end helicopter solutions, including Financing (leasing and financing solutions), Fixing (Maintenance, Repair and Overhaul, as well as Completion and Customizing services), and Flying (fully-outsourced flight services, training, staffing, and program development). Uniflight Global focuses on providing custom-tailored, superior solutions for fleet operators with mission-critical requirements, including emergency medical services, law enforcement and a broad range of utility operations.

Joe began investing in the rotorcraft industry in 2002. Then affiliated with a private equity fund, he led the acquisitions of West Chester, PA-based Keystone Helicopter Corporation (KHC) in 2002 and Composite Technology, Inc. (CTI), of Grand Prairie, TX, in March 2004. He was Chairman of CTI's Board of Managers, and Mike Topa (currently Uniflight Global's COO) was President of CTI. The combined KHC/CTI business was then sold to Sikorsky Aircraft Corporation in December 2005.

Concurrently, Joe also sponsored the acquisition of AirEvac Lifeteam (West Plains, MO) in 2004, and participated in three subsequent add-on acquisitions to create Air Medical Group Holdings (AMGH), one of the industry's largest air-medical transportation service- providers, now owned by KKR.

Prior to his activities investing and building businesses in the helicopter industry, Mr. Hawke had experience investing in and lending to businesses in a wide variety of industries, including healthcare, manufacturing, distribution, retail, publishing and media, and software, serving on boards and investment committees of approximately twenty different companies since 1995. Joe began his career at First Fidelity Bank after graduating from Haverford College (BA, Philosophy). He holds an MBA (Finance) from Temple University.



Craig Huisson
Director of Helicopter Programmes, Pratt & Whitney Canada


Craig has more than 30 years of experience in the aviation and aerospace industries. He leads the aftermarket product development, engine configuration management and commercial strategy for all P&WC helicopter engines worldwide.

Craig is responsible for engine reliability and product performance for operators in both the commercial and military markets. Craig joined P&WC in 1996 and has extensive experience across the turbofan, turboprop, and turboshaft product lines in the Engineering, Marketing, Aftermarket and Sales Organizations. Craig previously managed a Fixed Wing Charter company and flew commercial helicopters in firefighting, mining exploration, and emergency medical service roles.

He holds a Bachelor's Degree in Mechanical Engineering from the University of Western Ontario, a Master's Degree in Business Administration (Finance) from McMaster University, and a Commercial Helicopter Pilot Licence.

Pratt & Whitney Canada is a world leader in the design, manufacture and service of aircraft and helicopter engines, and auxiliary power units.
Profile coming soon

Mark Kelly
Chief Commerical Officer, Lobo Leasing


Mark Kelly is Chief Commercial Officer of Lobo Leasing responsible for global commercial activity and leads the business development and sales teams.

Prior to his current role Mark managed business development activities throughout Europe, Middle East and Africa for Lease Corporation International (LCI).

From 2008 to 2013 Mark was the Managing Director of Ireland's largest helicopter Company CHC Ireland Ltd and served as a board member for CHC's in-house helicopter leasing platform.

Earlier in his career Mark served as a Chief Pilot on Search and Rescue for the Irish Coast Guard and also worked as a North Sea helicopter pilot on Oil and Gas Operations. He remains a licenced helicopter pilot with an Airline Transport Pilots Licence (ATPL)IR on heavy helicopters.

Mark joined the aviation finance and leasing sector from helicopter flight operations and brings 20+ years knowledge and experience of the industry, he is a regular public speaker on helicopters and has presented at the ICAO Forum , CHC's Safety Summit, Airline Economics Dublin & Hong Kong, and Heli-Expo China.

In 2013 Mark completed the Irish Law Society's Aviation Leasing and Finance Diploma. He completed professional training in flight safety systems at the Viterbi School of Engineering University of Southern California and has undertaken other aviation industry professional training.


Andy King
Co-founder, FLYT


Andy King is an experienced tech entrepreneur-turned-helicopter pilot. Andy realised that the industry needed a modern platform while training as a commercial helicopter pilot. FLYT is rapidly developing momentum and proving attractive to the market. FLYT makes helicopter hire easily accessible through its intuitive online and mobile platform. FLYT's management team offer a rich mix of technology and aviation experience. As a result, FLYT has attracted backing from some of the UK's leading investors.


Joachim Kirsch
Senior Partner, Aviation and Aerospace, Porsche Consulting


Joachim leads Porsche Consulting's worldwide Aviation and Aerospace practice, which focuses on the strategic orientation driven by future mobility solutions and operational performance of current industry players. He has more than fourteen years of management consulting experience. In addition to his consulting experience, Joachim has held executive roles in the automotive industry in Europe, South America and the USA.


Jason Kmiecik
Vice Preident, Operations, HeliValue$


Jason joined the HeliValue$ team in 2009 after serving the in the United States Marine Corp for ten years. While serving Jason worked as a mechanic on various models of airplanes and helicopters such as the F/A 18, C-130, T-34, CH-46, CH-53, and UH-1N, reaching the rank of Sergeant and becoming a Quality Assurance Inspector serving in both Operation Enduring Freedom and Operation Iraqi Freedom.

In the seven years, Jason has been part of the HeliValue$ team, he has risen from Staff Analyst to Chief Appraiser and now holds the position of VP Operations. He is editor of The Official Helicopter Blue Book® and responsible for a growing team of appraisers. His responsibilities include consulting with financers, lenders, private equity firms, operators, OEM's and Insurance companies on the state of the market as well as its opportunities in the market. Jason is an Accredited Senior Appraiser in the American Society of Appraisers (ASA), holding accreditations in both Machinery & Equipment and Aircraft Specific designations.

Frederic Lemos
Head of Corporate Helicopters, Airbus


Appointed in 2017, Frederic Lemos is Head of Airbus Corporate Helicopters, a role that sees him lead the company's offering to the Private and Business aviation market.

Frederic has a 15 years' experience in the helicopter industry having served in various leadership positions in Latin America and Europe for Airbus Helicopters.

Frederic is fluent in English, Spanish, Portuguese and French.

Frederic holds a Master's degree in International Business Development Management from NEOMA Business School, France.

Andreas Lowenstein
CEO, Kopter


Lawyer and Economist by education, Mr. Loewenstein holds a German Law degree, a Master of Laws (LL.M., McGill, Canada) and an MBA (HEC, France).
He has been active in a diversified Finance Holding before joining AEROSPATIALE SA Headquarters (Paris) in 1991. Here he became responsible for Strategic Analysis and Planning.

In 1994 he joined Eurocopter (today Airbus Helicopters) as Group Vice President Strategy & Business Development. In charge, among others, of industrial co-operations and M&A, his particular attention was attached to assuring the international implementation of Eurocopter world-wide with a particular focus on Asia Eastern Europe and the Americas.

End of 1999 Mr. Loewenstein got responsible for the Post Merger Integration Process (PMI) of the newly constituted EADS Group.

In summer 2002 he returned to Eurocopter as Deputy Executive Vice President in charge of the Commercial Programs and the international activities and later he got in charge of the preparation of the helicopter manufacturer's future, international deployment and product policy.

In 2010 he joined DCNS, the French Naval Systems Group as Executive Vice President Strategy, Partnership & Innovation. Here he got responsible for the strategic transformation of the Group in terms of international development and technology portfolio. He was equally operationally in charge of the naval armament systems division and the naval energy business unit.

End of 2016 Andreas Löwenstein went back to his first love, the helicopter industry. He took over as CEO of Marenco Swisshelicopter (today Kopter Group AG) and Member of the Board. His new challenge is now to solidly set up the company as a full-fledged Helicopter Development, Production and Services leader with world-wide reach.


Malcolm MacGregor
VP Sales & Marketing - Americas, LCI Helicopters


Malcom MacGregor joined LCI in 2015 as Vice President – Sales & Marketing with overall responsibility for the Americas region and LCI's client base in both North America and Latin America.
He came to LCI from Milestone Aviation Group where he was Vice President – Sales & Marketing for the Europe, Middle East, Asia (India, China) and Africa regions. Previously Malcolm was Regional Sales Manager for Sikorsky Aircraft Corporation and earlier in his career the owner and operator of North American Aviation, Connecticut's largest flight training school, as well as being a senior captain with Atlantic Coast Airlines.

David Martin
Vice President - Oil & Gas, Sikorsky Aircraft Corporation


David is responsible customer relationships and aircraft sales with Sikorsky's Oil and Gas Segment, and also holds responsibility for relationships with our helicopter financing and leasing customers. In this role, David is charged with responsibility for developing and expanding Sikorsky's top line sales in this segment, and growing our relationships with helicopter operators and Oil and Gas Clients around the world.

David brings a unique background and well-rounded knowledge of the rotorcraft industry to this role. He began his career as a helicopter maintainer and enlisted Naval Aircrewman in the US Marine Corps. David completed his undergraduate degree in 1998 while working in a corporate aviation flight department, and upon graduation joined Bell Helicopter that same year where he held positions of increasing responsibility in Engineering, Customer Support, Quality, Sales, and was the Director, Repair & Overhaul Services.

David joined Sikorsky in 2008 as the President and General Manager, Composite Technology Inc., where he oversaw the transformation of CTI's global business including construction of the new CTI Texas facility. In 2010, David relocated to Stratford, CT to assume responsibility for Sikorsky's commercial business operations group, with additional oversight of Sikorsky's rotorcraft flight service, Associate Aircraft Group. In 2013 he assumed responsibility as the Regional Executive for North America and Global Accounts where he oversaw domestic US and Canadian VIP, SAR, and Fleet sales and customer relationships.

David began his current role in Feb 2014.
David is a licensed FAA A&P mechanic and student pilot, and holds AS/BS degrees in Aeronautics from St. Louis University (Cum Laude), and an Executive MBA from Texas Christian University.

Crispin Maunder
Executive Chairman, LCI Helicopters


Crispin Maunder is the Executive Chairman of Lease Corporation International, the aircraft and helicopter lessor, having joined the lessor as Chief Executive Officer eight years ago.

Crispin has over 40 years experience in aviation. Graduating from Imperial College with a degree in Aeronautical Engineering he entered Court Line Aviation, then the leading UK charter airline. In 1974 he joined the marketing team at British Aircraft Corporation concentrating on the BAC One-Eleven programme. This was then followed by a period working in the Middle East and Africa with Autair Limited, a helicopter operator and aviation trader, as Commercial Manager, representing a number of aircraft and helicopter OEM's.

In 1977 he joined Short Brothers to head up their sales efforts in Africa and the Middle East, subsequently adding European Sales to his responsibilities in 1983. In 1986 he was appointed General Manager, Aircraft Trading Division, charged with the establishment of Shorts' new leasing and trading operations in advance of the privatization of the company.

Crispin left Shorts in 1989 to join Ansett Worldwide Aviation Services (AWAS) as Regional Sales Director Europe, before being appointed in 1991 as EVP Sales and Marketing, heading up the lessor's global sales and marketing activities. In 1997 he assumed additional responsibility for technical oversight of AWAS's aircraft portfolio. Following the acquisition of the lessor by Morgan Stanley in 2000, he joined the AWAS Holdings Board, and in 2002 he was appointed EVP Strategic Development, charged with the development of the lessor's new strategic plan ahead of its eventual sale to Terra Firma in 2006.

Simon Mitchell
Managing Director, Starspeed Ltd


Dr Simon Mitchell has worked in the aviation industry for over 30 years; a career that includes over 6000 professional helicopter flying hours and a PhD in the economics of safety. He also holds degrees and post graduate qualifications in engineering, accounting and finance, and strategic financial management. He is still current on the Sikorsky S92 helicopter.

Currently, Simon's main duties are working as Managing Director and Accountable Manager for Starspeed Ltd, and he is still a Visiting Fellow with Cranfield University. Simon is also the Chairman of the British Helicopter Association's Onshore Operators' Committee, and in Nov 2014 he was awarded the association's 'Eric Brown Award' for contributions to the helicopter industry.


Anthony Moreland
Managing Director - Commercial Business, Bell Flight


Profile coming soon

Clark McGinn



Clark McGinn has been active in the helicopter sector for fifteen years and has closed around USD7Bn in transactions as a financier (managing RBS's rotary business), as an operator (heading CHC's Dublin leasing company), and as a lessor (leading Waypoint's global sales group). This last year has seen him write his latest book 'The Burns Supper' (Luath Press, January 2019) and advising new capital investors on stressed opportunities in the helicopter world through his consultancy, Uplifting Advice.


Duncan Moore
Managing Director & Rotary Operations & International Markets Specialist, OpenWorld Aerospace Markets


Duncan has 26 years experience in the aviation industry spanning MRO, large scale helicopter operations management and leadership of international business operations in very challenging markets.

His career began at a Pratt & Whitney service center in the early 1990's. In 1996, he joined Bristow Group where he first served in technical services & business development. From 2009 to 2012 he managed Bristow's demanding northern North Sea operations.

In 2012 Duncan became a Director at Bristow with responsibility for their International Business Unit spanning Brazil, Mexico, Trinidad, Turkmenistan, East Africa, Malaysia & Russia. In 2015 he was appointed as Regional Director for Africa / Middle East for Bristow, based in Lagos Nigeria. Duncan presently also serves as Head of Strategic Development for Kenya Based Everett Aviation.

Duncan is a Fellow of the United Kingdom Royal Aeronautical Society.

Mirika Nakayama
President & CEO, ITC-AeroLeasing, Inc.


Joined ITC as part of management in 2008 and brought her strong finance background to allow for the group's further growth. Mirika Nakayama plays an essential role in providing strategy and vision for ITC. She has increased ITC's presence as a lessor in Latin America and Asia. Before joining ITC, she was a Vice President at Deutsche Bank in Japan and New York. While at Deutsche Bank, she brought more than $5 billion of securities to market.

Charlotte Pedersen
CEO, Luxaviation Helicopters



Charlotte Pedersen is a Danish national with more than 25 years of experience in aviation. She was the first female to enter the prestigious military pilot program in the Danish Air Force in 1989 when the Armed Forces accepted female applicants to the program for the first time. Charlotte was trained as a military Search and Rescue pilot on the S-61 helicopter. She continued her career attending the Officers Academy and occupying several higher staff positions,- all in the area of safety and survival training, amongst others, being responsible for Helicopter Safety Equipment and Training, Instructor in the Water Survival Programme for military flight crews and HUET Underwater Instructor as well as Instructor for Medical Personnel Operational Training (Open Water hoist Training).

After her military services, Charlotte joined the Civil Aviation Authorities (CAA) in Luxembourg as a Flight Operations Inspector for both Helicopters and Fixed Wing. During this period, she also participated on a volunteer basis for the European Aviation Safety Agency in working groups focusing on Helicopter Safety (EHSIT) and Human Factors (EHFAG).

Charlotte joined Luxaviation in 2012 and was nominated Chief Operating Officer of the Luxaviation Group in 2014.

In 2016 Charlotte Pedersen was promoted to CEO of Luxaviation Helicopters which is part of the Luxaviation Group.

Charlotte holds a Master of Business Administration (MBA) in Finance and Strategic Management.

Nuno Pereira
CEO, Bestfly


Profile coming soon

Olivier Piot
CEO, Nova Capital Group


Olivier founded the NOVA CAPITAL Group in 2002, a privately owned investment and advisory group of companies fully dedicated to asset finance.

Acting as group CEO, Olivier turned the NOVA CAPITAL HELICOPTERS division into a leading globally recognized helicopter lessor with a proven 17 years track-record within the industry. With a current fleet of 80+ helicopters in operation, the company reached a total fleet value of circa 300 M$ as at 2018 year-end. NOVA CAPITAL HELICOPTERS is a unique full service and highly adaptable leasing platform, exclusively dedicated to the on-shore helicopter services industry.

Prior to the inception of NOVA CAPITAL Group, Olivier held some senior management positions within a leading French banking institution, including among others, Senior Vice President and head of Structured Asset Finance practice. He headed a team of professionals in charge of sourcing, structuring, and managing complex asset finance transactions in various sectors such as aviation, shipping, rail, energy, and real estate, mostly using optimized structured leasing solutions.

Olivier started his career at the Paris Bar, working as a qualified lawyer with a US Law firm, specializing in asset finance transactions.

Olivier graduated from Institut d'Etudes Politques de Paris (IEP Paris). He holds a postgraduate degree in business and tax law from University of Paris II and was subsequently admitted to the Paris Bar. Olivier was also a lecturer at University of Paris IX-Dauphine for several years, and is a regular contributor at some major asset finance and leasing events.

Mike Platt
CEO, LCI Helicopters


Mike brings LCI over 20 years' experience in the aircraft leasing industry, including three years at Aircastle as Chief Investment Officer, 15 at International Lease Finance Corporation where he rose to Senior Vice President and three years at McDonnell Douglas Finance Corporation where he served as legal counsel. He is also a former President of the International Society of Transport Aircraft Trading (ISTAT) and serves on the Board of the ISTAT Foundation and the Advisory Board of Airlink.

Steve Robertson
Head of Research, Global Oilfield Services, Westwood Global Energy Group


Steve is an energy sector economist and business analyst with sector expertise in oilfield services and equipment. He joined Douglas-Westwood in 2002 and was initially responsible for authoring of published researched reports and execution of bespoke consulting engagements within the oilfield services, equipment and engineering sectors.

He subsequently headed-up DW's EMEA Consulting group and was appointed to the DW Board in 2009. He has managed several hundred consulting projects for DW including transactions mandates with investment banks and private equity firms providing commercial due diligence for M&A and IPOs totalling tens of $ billion in value. In 2015 he took on a new role within DW heading up the Research group responsible for the in-house data, models and published products for the firm. He is a regular keynote speaker at OFS industry events and a member of the Energy Institute and the Society for Underwater Technology. At WGEG he heads the Oilfield Services Research group and is based in Faversham and London offices.

Carla Schriver
Vice-President, Investment Banking Division, Goldman Sachs & Co.



Profile coming soon

Pat Sheedy
Chief Risk Officer, Milestone Aviation


Pat Sheedy leads the Risk, Underwriting and Portfolio Management function at Milestone Aviation. Pat has 18 years of international financial services experience. He trained as a chartered accountant with Deloitte in Ireland and London, where he spent four years in a number of roles including In Audit and Assurance, Corporate Finance and Corporate Recovery, prior to joining GE in 2004. Pat has spent the majority of his GE career working in Aviation Risk Management with a particular focus on Emerging Markets.
Prior to his current role, he held the position of Senior Vice President and Regional Risk Manager for GECAS in Dubai, covering a $10bn portfolio in the Middle East, Africa and Russia. In addition to his role with Milestone, he also has overall risk responsibility for GE Engine Leasing and GECAS' cargo business. Pat obtained his Bachelor of Business Studies Degree from University Of Limerick, Ireland and is a Fellow of the Institute of Chartered Accountants in Ireland.

Werner Slavik
Head of Aviation, Societe General Equipment Finance


Werner Slavik joined SOCIETE GENERALE Equipment Finance in 2012. He is the Head of
Aviation and acting as member of the Global Competence Center Aviation based in Paris and
offices in Paris, Zurich, Wuppertal and Vienna. He had previously spent over 14 years in
structuring aircraft financing for corporate and private clients. He successfully originated and
closed more than 195 corporate aircraft and helicopter financing transactions and also dealt
with restructurings of fixed-wing and helicopter transactions. He speaks German and English.

Edwin Soeters
Director Strategic Planning / International Business Development, Weststart Aviation Services


Profile coming soon

William Sturm
Executive Sales Director, Aero Asset.


William Sturm is a business aviation specialist who has experience in all facets of the helicopter industry. He has managed aircraft fleets for major international companies and as a consultant has assisted both companies and individuals in acquiring and selling more than $500 million worth of aircraft in all corners of the globe.

Adam Twidell
CEO, PrivateFly


Adam is CEO and co-founder of private jet booking platform, PrivateFly. He began his career as a pilot – first for 10 years with the British Royal Air Force, then moving into private aviation with NetJets – before launching PrivateFly in 2008.

PrivateFly is a fast-growing, global marketplace for private jet charter. Via its European head office in St Albans, UK and US office in Fort Lauderdale, it offers an expert 24-hour Flight Team, combined with significantly enhanced efficiency via technology. This gives transparent, better and faster pricing for the customer; and an improved marketing channel for aircraft operators.

PrivateFly was one of the first companies to receive the industry's best practice accreditation, Argus Certified Broker status, in May 2016 and Adam and his team continue to strive for greater efficiencies and innovations at every stage of the private charter booking process.

Adam is a high-profile and passionate spokesperson for the business aviation industry, a council member of industry body BACA and the chair of the EBAA (European Business Aviation Association) broker sub-committee. He remains an active pilot, flying the Citation XLS+.

Ed Washecka
CEO, RACE Aviation Partners



Mr. Washecka is launching a new business to acquire distressed value, surplus helicopters to offer repurposed aircraft, spare parts and Power by the Hour services to the industry. Mr. Washecka is the founder and former CEO of Waypoint Leasing, (at the time of this writing) the 2nd largest helicopter lessor with more than 155 helicopters. Mr. Washecka has more than 20 years of experience in the offshore oil and gas and helicopter industries. Prior to founding Waypoint with more than $400 million in equity commitments, Mr. Washecka was CEO of Era Group, formerly the helicopter subsidiary of SEACOR Holdings (NYSE: CKH). Over the course of a decade, Mr. Washecka built SEACOR's initial small seed investment in a struggling helicopter operator to more than US$700 million in helicopter assets through organic growth and acquisition. Era's 800+ employees operated and supported more than 175 helicopters in the US, China, Australia, Brazil, India and other major markets. While leading Era's helicopter operating business, Mr. Washecka pioneered Era Leasing, which grew to encompass over 45 medium and heavy helicopters leased to operators in more than a dozen countries worldwide. Era's leasing operations led other investors into the space and helped develop the sector as it is today.
Mr. Washecka is a graduate of Yale University and Columbia Business School.



Lloyd Watson
Global Category Manager - Aviation, Shell Aircraft


Lloyd Watson has been passionate about Aviation since feeling the noise and jet blast hanging on the wire fence at Changi Airport in Singapore aged 6. Now aged 57, here are some of his career steps:

• 18 years as a Royal Navy Fleet Air Arm Helicopter Pilot followed by a further 18 years as a Naval Reserve Pilot – Seaking, Gazelle and Lynx;
• 14 Years as an Airline Pilot, BAC 1-11, Boeing 737 and Airbus A320
• Trainer and Examiner in both Military and Civilian roles
• Director in Shell Aircraft responsible for Air Transport advice and assurance for Shell globally.

In his career path Lloyd has achieved some notable highlights, he is one of a few A1 Category Instructors awarded by the Royal Air Force Central Flying School, he introduced the use of Night Vision Goggles to the Maritime environment for specific types of maritime operations and was awarded Master Air Pilot by the Honorable Company of Air Pilots for valuable services to Aviation.

Prior to taking a new appointment Lloyd used his depth and breadth of experience in aviation to ensure that all passengers on an aircraft representing Shell whether it is employee, contractor or crew remain safe. To achieve this he headed up teams in Rotterdam, Singapore and Houston and links into over 50 group operating companies or joint venture companies around the globe.

Currently Lloyd is Shells Global Category Manager for Aviation with a Category spends circa $600M.
Finally Lloyd's second passion apart from family is diving and he loves to explore the "unexplored" wrecks around the world's oceans. To do this he uses his aviation skills to stay safe and fly's a 250m Expedition Re-Breather.


Nigel Watson
Aviation consultant, Nigel Watson Ltd


The Nigel Watson Ltd consultancy is principally responsible for the acquisition of VIP Helicopters and their integration aboard some of the largest Luxury yachts and private estates in the world.

His operating company Luviair Ltd operates a fleet of five twin engine Airbus helicopters in support of VIP clients and the luxury yachting industry. Global operations are focused around London, the French Riviera, the Caribbean and embarked aboard Luxury yachts.

Nigel has maritime command experience in the luxury Yachting industry and holds, commercial helicopter and fixed wing flight qualifications.

Rob Wiesenthal
Founder & CEO, Blade


Until June 2012, Wiesenthal was Executive Vice president and Chief Financial Officer of Sony Corporation of America, Executive Vice President, Chief Strategy Officer, Sony Entertainment Inc., and Group Executive, Sony Corporation, leading corporate development, and mergers and acquisitions. From 2012 to June 2015, he was Chief Operating Officer of Warner Music Group.

Wiesenthal now heads Blade, an aviation start-up. He incubated Blade in early 2014 as the first digitally powered short-distance aviation company. Since its inception, the company has remained asset light and utilizes a business model that crowdsources flights enabling fliers to set the departure point, time, destination and type of aircraft, and selling remaining seats to the Blade user community.

Today Blade services 22 core routes in 7 states and maintains seven flier lounges in four states. Key routes include the New York City area, Eastern Long Island, the New Jersey Coast, Connecticut, the Cape (Nantucket and Martha's Vineyard), Los Angeles, Palm Springs, and Orange County.

Warren Willits
President & CEO, JetStar Partners


Mr. Willits has over 35 years of experience in the aircraft sales and leasing industry. He started his career with Douglas Aircraft in product support for MD-80s, DC-10s and MD-11s, and later joined the Douglas sales team as an Area Sales Director selling over 200 MD-80 aircraft to American Airlines, Midway Airlines and leasing companies.

In the late 1980s Mr. Willits joined Potomac Capital Investment Corporation (a subsidiary of Potomac Electric Power Company, the utility for the District of Columbia) where he helped to build and later manage a $1B aircraft lease portfolio. Also during his employment at PCI, Mr. Willits was an active member of the Equipment Lessors Association and on various occasions lobbied the US Congress for changes to both the federal tax code and bankruptcy laws and spoke before a Presidential Commission on Airline Competitiveness. In the late 1990s he joined Tombo Aviation (a wholly subsidiary of Mitsui & Co.) as Executive Vice President where he handled all portfolio management actives for Tombo's aircraft investments. This included negotiating with Boeing on the acquisition of new 737NG deliveries, performing sale-leasebacks with airlines and remarketing aircraft coming off lease, as well as managing a sales force based in the US, Europe and Asia.

Mr. Willits formed JetStar Partners in 2006 in order to offer his aircraft lease management experience to other investment companies (services include lease negotiations, portfolio management and, remarketing services), as well as launching the JetBase Asset Management Software System. JetBase was created as a result of Mr. Willits' real-time aircraft lease portfolio management requirements.

Mr. Willits has been an active member of the ISTAT Association (International Association of Aircraft Traders) over the past 19 years and was the the ISTAT Foundation Chairman, and served on the ISTAT Board.

Bill Wolf
President & CEO, Lobo Leasing


Since graduating from the Harvard Graduate School of Business in 1991, Bill Wolf has been an investment banker and financial advisor with Goldman, Sachs & Co., HSBC and Credit Suisse. Bill left investment banking in 2008 and entered private practice, where he invested in service, retail and private financial companies. In this connection, Bill and members of his family formed Wolf Partners to invest in and arrange financing for private companies in the energy, aviation, and investment management among other sectors. Bill, along with his father Howard Wolf, is a founding partner of Lobo Leasing.

Andrew Woolfson
Vice-President - EMEA, AirFinance


Prior to joining AirFinance, Andrew Woolfson was Director of International Sales in Europe, Middle East and Africa for Cessna Finance Corporation from September 2008 to July 2012. In that time, Woolfson had responsibilities for the financing of Cessna Aircraft and Bell Helicopters in his region. This included responsibilities of sales, structuring, credit presentation, structured finance solutions, restructuring, collection and repossession for all Bell and Cessna products. By mid-year 2012, through financing Woolfson supported more than USD$300 million of sales and over 50 aircraft sales for Bell and Cessna in 20 countries, including transacting in 5 new countries for Cessna Finance.
Woolfson began his career in aviation in commercial aviation in 2002 where he worked for Flybe in fleet management. He was responsible for aircraft analysis, financial negotiation of leases and loans and fleet integration. During his time at Flybe, Woolfson was part of the team responsible for a fleet overhaul of 21 new aircraft purchases and 15 aircraft lease termination and sales. Woolfson was then part of the start-up team of RBS' Corporate Jet Capital and Superyacht Finance. In his time at RBS, as Associate Director, he financed more than 60 aircraft, 10 yachts with transactions totaling over USD$1.8 billion.
Woolfson received his Joint Honours, bachelor's degree from the University of Bristol. Woolfson is also a graduate of Thunderbird School of Global Management Executive Leadership.

Zohar Zik
Partner, HFW


Zohar is a Partner in the aviation department with particular expertise in finance and leasing transactions, complex commercial contracts and regulatory matters.

He has advised extensively on fleet management issues, such as aircraft procurement, purchase and disposal, operating leasing, sub-leasing, lease novations and amendments and end of lease returns. His aviation finance experience includes sale and leaseback transactions, debt financing, hire purchase and conditional sale agreements, receivables financing and securitisation.

Zohar also has in-depth experience in advising on commercial agreements for the aviation industry of all types, including contracts for the purchase of buyer's furnished equipment, fuel, catering and maintenance services, and for capacity trading, such as code sharing, franchise, charter and wetlease agreements.

Zohar is the former General Counsel - Aviation of a leading global tourism company and operator of one of Europe's largest fleets of aircraft. He is qualified in England and Wales and is also a CEDR Accredited Mediator.
[/vc_column_text][/vc_column][/vc_row][vc_row][vc_column][vc_single_image image="89377″ img_size="full" alignment="center" onclick="custom_link" img_link_target="_blank" link="https://helicopterinvestor.com/book-now"][/vc_column][/vc_row][vc_row disable_element="yes"][vc_column width="1/3″][vc_single_image image="93252″ img_size="medium" alignment="center" onclick="custom_link" link="http://www.helicopterinvestor.com/london-19-agenda/"][/vc_column][vc_column width="1/3″][vc_single_image image="93256″ img_size="medium" alignment="center" onclick="custom_link" link="http://www.helicopterinvestor.com/london-19-sponsors/"][/vc_column][vc_column width="1/3″][vc_single_image image="93258″ img_size="medium" alignment="center" onclick="custom_link" link="https://corporatejetinvestor.com/london-19-dmd/"][/vc_column][/vc_row]