Leonardo AW609 Tiltrotor carries EASA staff on test flight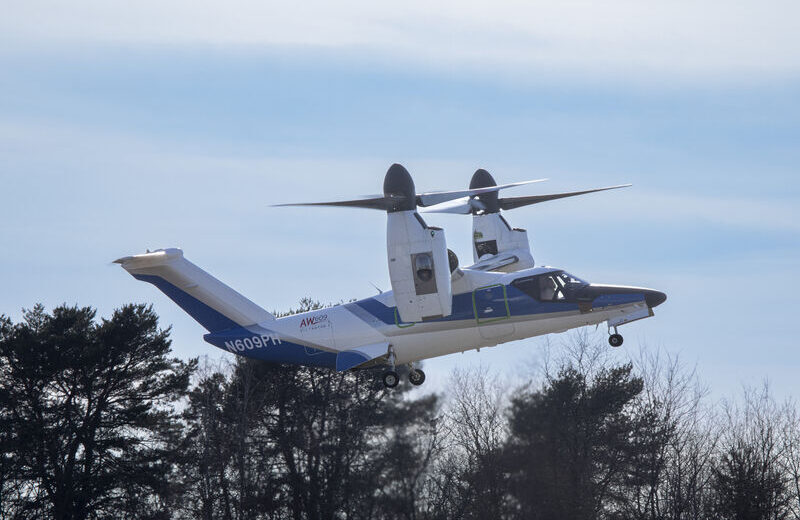 A Leonardo Helicopters' AW609 Tiltrotor carried staff from the European Union Aviation Safety Agency (EASA) on a test flight in Italy earlier this month, confirmed the manufacturer.
Completing the first of a number of familiarisation flights for the AW609 programme on March 16-17th, the EASA team boarded the aircraft in Cascina Costa di Samarate in the Lombardy region of northern Italy.
Leonardo described the flight as "another key milestone"  in the progress towards the final stages of the certification process. "Leonardo's team would like to thank the agency [EASA] who made these flight activities achievable and which allow the AW609 programme to keep the right pace on the validation process, together with FAA certification path," posted the manufacturer on its LinkedIn site.
The flight in Italy follows the FAA pre-TIA (Type Inspection Authorisation) flight tests completed on February 22nd.
Meanwhile, earlier this month Leonardo Helicopters and PHI Group (PHI) agreed a long-term deal to support the operator's AW139 fleet. The new Special Component Plan (SCP) will bring PHI's AW139 helicopters into the OEM's Powered-By-The-Hour (PBH) agreement. Providing helicopter transport for energy, search-and-rescue (SAR) and air medical transport missions, the operator flies a fleet of 20 AW139 and AW109 aircraft.
Above:
Top: An AW609 Tiltrotor carried EASA staff on a test flight earlier this month.
Above: The crew disembark the Tiltrotor after the familiarisation flight.