AgustaWestland delivers 10th AW119Kx to Life Flight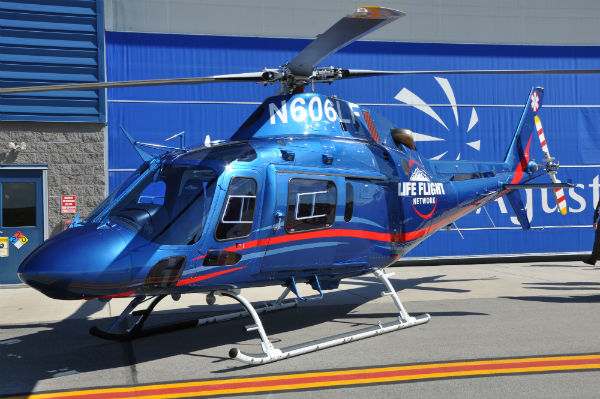 The tenth AW119Kx is also the 150th AW119 helicopter to be delivered from AgustaWestland's Philadelphia assembly line.
AgustaWestland has delivered the tenth AW119Kx helicopter to Life Flight, which provides emergency medical services to the Pacific Northwest and Intermountain West regions of the US.
"As we mark the occasion of the 150th AW119 built by AgustaWestland, I want to take the time to thank the dedicated production team who has contributed to the aircraft's success both in the US and internationally," said Bill Hunt, CEO of AgustaWestland Philadelphia Corporation.
"The new technology introduced in the AW119Kx will allow Life Flight Network and customers across all market segments to complete their missions safely and reliably," added Hunt.
Mike Griffiths, CEO of Life Flight Network, said: "We are excited to be here to celebrate this milestone with our friends and partners at AgustaWestland. As our aircraft have begun to enter into service, AgustaWestland has ensured that the AW119Kx's operated by Life Flight Network are the most modern lifesaving EMS helicopters in the nation."
Nearly 240 AW119 helicopters have been ordered to date in more than 30 countries by over 100 customers.