Philadelphia Police Department orders two AS350 B2 AStar helicopters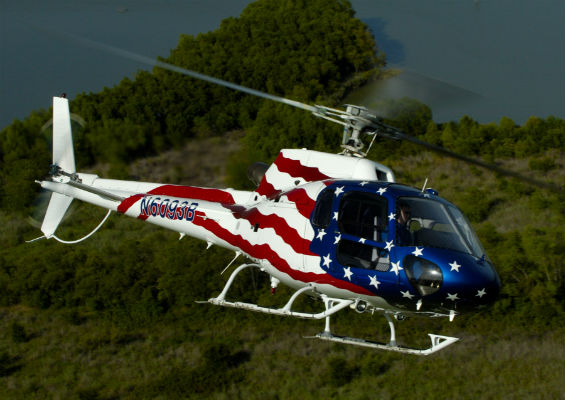 Philadelphia Police Department places an order with American Eurocopter for two AS350 B2 Astar helicopters. The aircraft will be financed through Federal grants.
The Philadelphia Police Department has ordered two AS350 B2 A AStar helicopters from American Eurocopter.
"Track record is important," said Captain Kenneth O'Brien of the Philadelphia Police Department. "The AStar has assisted in countless successful missions for some of America's most experienced airborne law enforcement units. The aircraft's reputation as a multi-mission workhorse weighed heavily in our decision."
The new aircraft will be used for general patrol duties, rescue missions and SWAT incursions. They will also be used for homeland security and port security missions. The two AS350 B2s will be delivered in the summer of 2014.
"When the Philadelphia Police Department decided to expand its fleet, there was a great deal of discussion within the industry and media as to who would ultimately be chosen to fulfill those needs," said Ed Van Winkle, American Eurocopter sales manager for Airborne Law Enforcement.
"American Eurocopter is extremely proud that our AS350 B2, the aircraft law enforcement agencies rely on for their most demanding missions, was ultimately selected. The multi-purpose, single-engine aircraft's flexibility and low acquisition cost have made it a very sought-after helicopter," Van Winkle added.