Noordzee Helicopters Vlaanderen orders six EC175s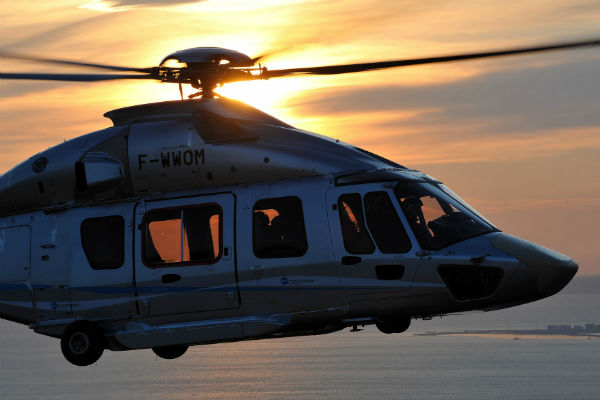 Airbus Helicopters announces at Heli-Expo 2014 an order for a further six EC175 helicopters from NHV.
Noordzee Helicopters Vlaanderen (NHV) has ordered another six Airbus Helicopters EC175s, which will increase the size of its fleet to 16 aircraft.
NHV is a launch customer for the EC175 , after ordering 10 of the mid-sized, twin-engine helicopters in 2012.
"Having experienced the EC175's performance first-hand, [we] have full confidence in the helicopter's capability to meet NHV's operational needs and in Airbus Helicopters' ability to deliver on its programme commitments," said Eric Van Hal, CEO of NHV.
"This second EC175 acquisition also continues our strategy of owning and operating a young fleet with the most modern systems, which enhances NHV's mission capabilities and contributes to safe operations. Following the EC175's recent certification, we look forward to the start-up of deliveries with this latest member of Airbus Helicopters' product line in the heavier mid-sized rotorcraft category," added Van Hal.
NHV is based in Ostend, Belgium and specialises in business-to-business aviation services. NHV's missions range from services for the oil and gas industry to heli-lift duties for harbour pilots, wind farm operators, governments and hospitals.
Deliveries of NHV's first EC175 is planned later this year.
"There is no better endorsement than a reorder, especially from an operator with such demanding mission requirements and high standards as NHV," said Guillaume Faury, CEO of Airbus Helicopters.
"NHV can count on the full resources of Airbus Helicopters for its EC175 service introduction," added Faury.