LCI becomes launch customer for the EC225e helicopter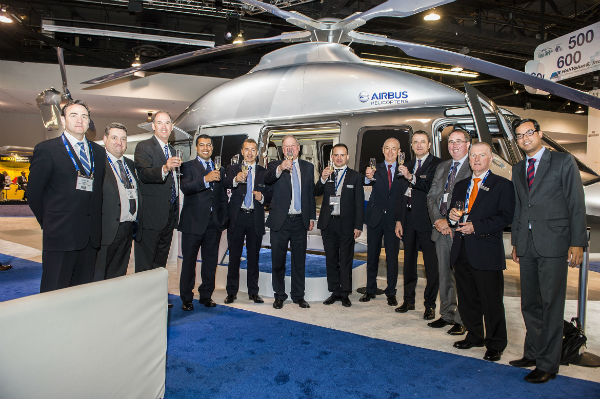 Lease Corporation International (LCI) and Airbus Helicopter jointly announced at Heli-Expo 2014 that LCI will become the launch customer of the EC225e helicopter.
LCI will acquire up to 21 brand new Airbus Helicopters in a contract involving both the next-generation EC175 and the newly-unveiled EC225e. The company has ordered six EC175 and up to as many as 15 EC225s. The total contract value is estimated to be worth around $645 million with delivery scheduled to commence in 2016.
"This is our first contract with Airbus Helicopters, and we are delighted to be entering into partnership with them," said Crispin Maunder, executive chairman of LCI.
"Airbus Helicopters has a world-renowned reputation in the industry, and the availability of these particular models will be very attractive to our expanding customer base as they continually demand the latest technology helicopters. We are very happy to support them by providing quality aircraft together with innovative financing," added Maunder.
"LCI's order validates our high expectations for the future of the EC175, which is confirmed as a top choice among oil and gas operators," added Guillaume Faury, president of Airbus Helicopters. "In addition, we couldn't be happier having LCI as a launch customer for the EC225e – a helicopter we've developed to respond to operators' requirements for extended-range missions, particularly in support of deep-water oil and gas airlift duties."
Certification of the EC225e is targeted for late 2015, followed by the start-up of deliveries in mid-2016.