Airbus Group Australia Pacific partners with Fraser Yachts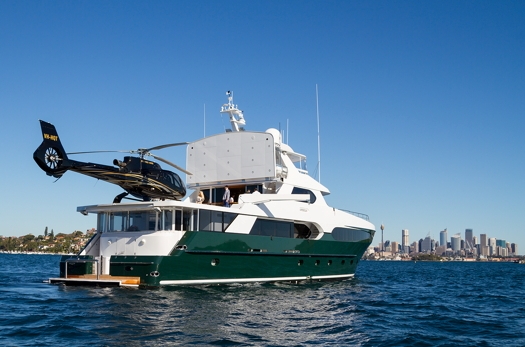 An Airbus EC130T2 was displayed at Sydney Superyacht Show 2014.
Airbus Group Australia Pacific has partnered with international yachting company Fraser Yachts to display a new EC130T2 helicopter on board Ophelia, a 2004-build luxury yacht, at the 2014 Sydney Superyacht Show.
The helicopter was displayed on the helideck of the luxury yacht moored in Sydney Harbour.
ALSO READ: Eurocopter deliver first EC130 T2 to Kazakhstan

Jens Goennemann, managing director of Airbus Group Australia Pacific, said: "Our respective companies are well regarded in their fields for offering customers desirable products and services that provide memorable experiences. Both Fraser Yachts and Airbus Helicopters provide comprehensive support to make ownership of our much admired products an easy and enjoyable proposition."
Fraser Yachts is a leading, full-service yachting company with a team of experts ready to support, advise and assist in every aspect of luxury yacht ownership.