PDG Helicopters wins new lighthouse contract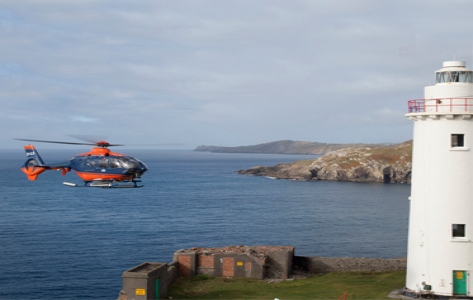 PDG Helicopters based in Dalcross, Scotland has been awarded a seven-year contract by The General Lighthouse Authorities (GLAs) of the UK and Ireland.
The contract is worth £13 million and is for the provision of helicopter services. The provision of one helicopter supplier across the GLAs will deliver significant cost savings of around £7.9 million to the General Lighthouse Fund.
PDG will deploy two Airbus Helicopters EC135 aircraft to fulfill the contract. The new seven year contract, with an extension option for up to a further three years, will commence in December 2015.
ALSO READ: PDG Helicopters celebrates 200,000 hours

Captain Ian McNaught, deputy master of Trinity House, said "This single contract demonstrates the GLAs willingness to adapt and change working practices collaboratively in order to develop best practice and reduce operating costs.
"It makes a positive contribution to the achievement of real cost reduction whilst continuing to deliver the essential network of aids to navigation the GLAs provide to the maritime community in the UK and Ireland.  A potential saving of £7.9M is something the GLAs are extremely pleased to report to its stakeholders."
At the contract signing, Jerry Francis, chief executive of PDG Helicopters said: "We are delighted to be awarded the GLA Helicopter Service Contract and are proud to be supporting them in the delivery of their statutory duty for the safety of the mariner. In working closely with clients to deliver a truly bespoke helicopter service and by responding quickly to our clients needs we continue to build on our reputation and commitment to safety.
"The award of this contract is a natural progression from working exclusively with the Commissioners of Irish Lights and we look forward to extending this vital service across the entire United Kingdom and Ireland."