Enstrom deliverers 280FX to Golf Tango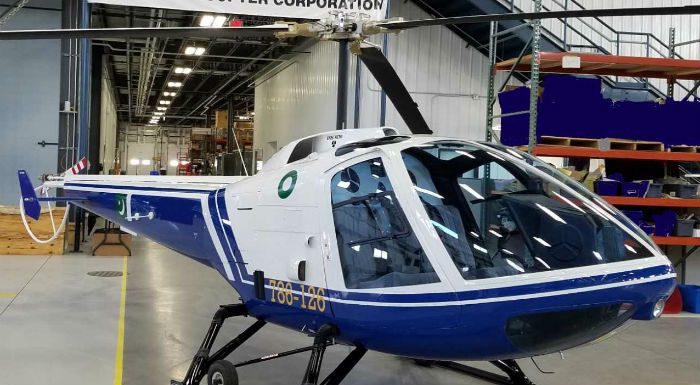 Enstrom has announced the on-time delivery of its new light piston 280FX to French flight-training company Golf Tango at Heli Expo 2019.
The aircraft will be used for multi-purpose operations. It will be based at Golf Tango's main base in Toussus-le-Noble in France and will also fly tourist flights at its second base in Le Havre in Normandy. The helicopter will also be used by charter operator Heli-Club of Paris for private flights.
Enstrom's French dealer Rotor and Aircraft will be promoting the aircraft and working with Golf Tango and Heli-Club to promote Enstrom Helicopters across Paris and France.
CEO of Rotor and Aircraft François Gatineau. "The training options along with the ability to promote Enstrom across France has us very excited. The 280FX unique three bladed articulated rotor system means Golf Tango will now have a new capability as compared to other local operators."
This deal was first announced at Heli Expo in October 2018 Since then, Enstrom has been working to certify the 280FX in various other international markets, including Canada and New Zealand.
Dennis Martin, director of sales and marketing at Enstrom Helicopter said: "We appreciate the dedication of François and look forward to many more opportunities in France because of it. With its fully-articulated rotor system, and turbo-charged engine, the 280FX has the safety and performance to do things other training helicopters just won't do.
"This will really open up Gulf Tango's capabilities. The training market in France was looking for an alternative to small, underpowered helicopters or helicopters unforgiving flying characteristics. The 280FX is that alternative, and now Golf Tango is giving it to them."