Erickson files for Chapter 11, Lombard lends to Bristow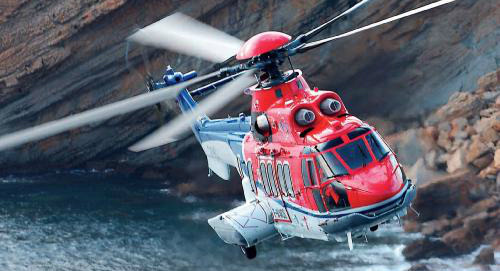 One step forward, one step back. Just as CHC prepares to exit from Chapter 11 early next year, Erickson has entered. Like CHC, Erickson's filing is not a huge surprise. It has had a few tough years. In retrospect, its decision to diversify into oil and gas operations in 2013, buying Air Amazonia and Evergreen, was bad timing.
CHC is expected to leave Chapter 11 early next year (it had been looking at the end of this year), helped by new capital from Bain and an $150 million asset backed loan from Milestone. Although this is the first time that a helicopter leasing company has taken part in a restructuring, Milestone parent GE Capital has supported airlines in this way before. It looks like CHC has firmly rejected 71 helicopters – out of its 220 aircraft fleet and is still in discussion over 25 other models.
Oil prices are slowly heading up and there is a consensus amongst market participants that the oil and gas industry has bottomed out. But cost cutting is still a key focus.
"The operators serving the oil and gas sector continue to press on their cost structures, recognising that they must achieve adequate returns under these market conditions to shore up their balance sheets and attract capital", said John Mannion, managing director of Kylemore Group.
Operators say that oil companies are starting to issue new tenders but it will be a while before things improve dramatically. "I don't want to sugarcoat this and state that Bristow is out of the woods, as we are not," said Jonathan Baliff, CEO of Bristow during an analyst call.
Chris Bradshaw, CEO of Era Helicopters had a similar message during his results call. "We have seen a stabilisation of activity in the Gulf of Mexico and really for the last several months, we have more or less been bouncing along the bottom."
The big question is how the industry will react to an increase in oil and gas company spend? Some believe that oil and gas companies have fundamentally changed the way they view helicopter transport and will remain focused on cost cutting. Others think that demand – and helicopter contract rates – will return quickly. It may be a bit of both.
"We have worked with our customers during the downturn to help them realise efficiencies in their operations. A number of them have put in very significant changes to make their operations more efficient and are operating at a level today which is reflective of the current environment," said Bradshaw.
"But if there is a significant increase in the price of oil and there is a need for uptick and activity, our expectation is that they would require more helicopters to support increased activity levels," said Bradshaw. "From a service provider standpoint, the market is likely to be surprised by both the time and cost that will be involved to return idle equipment to service."
Subscribe to our free newsletter
For more opinions from Helicopter Investor, subscribe to our email newsletter.