Airbus H125 completes first SAF-powered heli flight in China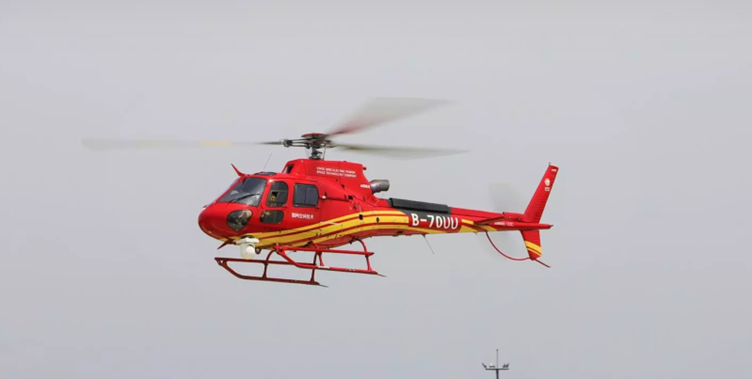 An Airbus H125 helicopter, powered by a Safran Ariel 2D engine, has completed the first Sustainable Aviation Fuel powered helicopter flight in China. The flight was part of a demonstration by China's State Grid Space Technology (SGST) at Hefei Shiwan Airport, in the east of the country, and flew with a 40% SAF blend provided by China National Aviation Fuel (CNAF).
Airbus and the CNAF recently signed a Memorandum of Understanding (MoU) to scale up Chinese-European cooperation on the production and application for SAF during the French state visit to China.
Colin James, MD, Airbus Helicopters China said that the demonstration is part of its aim of working with its global partners to use locally produced SAF for its aircraft. "I am proud that our customer, SGST, launched this noteworthy SAF flight with the H125, marking Airbus Helicopters as the first helicopter manufacturer to perform a SAF flight in China," said James.
Airbus helicopters are capable of flying with a blend of up to 50% SAF mixed with kerosene, with the aim of having the aircraft operate with 100% SAF by 2030. Marc Delort, general manager, Safran Helicopter Engines China added that the engine manufacturer also had a portfolio of engines certified to operate on 50% SAF.
"The take-off of SAF-powered helicopters in China once again illustrates the achievements of Safran Helicopter Engines in terms of innovation and SAF application," said Delort. "With our main partners SGST and Airbus Helicopters, we will make further contributions to promote our joint vision of green aviation."
According to the manufacturer, the partnership agreement with CNAF and the SGST aims to optimise the SAF supply chain by enhancing SAF production towards the ambition of using 10% SAF by 2030.
Du Guihe, chairman, SGST said that the flight is a significant development in scaling up SAF promotion and its application in China. "It makes a positive impact on the enterprises which are proactive on low-carbon general aviation development. It is also a breakthrough for China's general aviation industry to better implement carbon emission reduction in the post-pandemic era," said Guihe.
Meanwhile, in April, Airbus Helicopters agreed to sell 50 H160 medium utility twin-engine helicopters to Chinese helicopter lessor and operator GDAT. The deal is the largest single order for the H160 helicopter on the civil and parapublic market since the helicopter was unveiled eight years ago.