AgustaWestland to establish new training centre in Qatar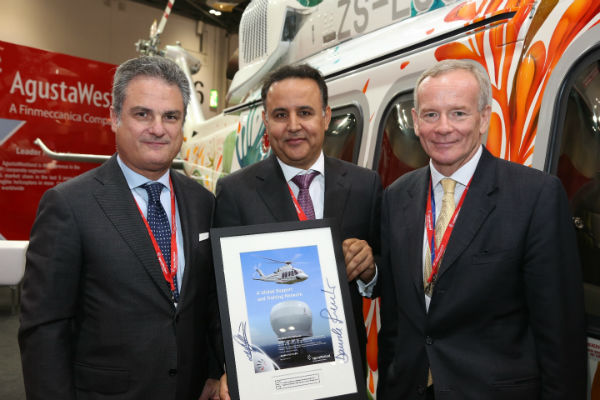 AgustaWestland announces it will establish Gulf Helicopters in Qatar as an AW139 authorised training centre.
Doha-based Gulf Helicopters will provide training services on an AgustaWestland AW139 Level B Full Flight Simulator certified by the UK's CAA.
John Ponsonby, senior vice president Global Customer Support and Training, AgustaWestland, said: "We warmly welcome Gulf Helicopters to our growing network of authorised training centres, created to deliver high quality training services to our expanding number of customers around the world."
"The Middle East region is an important market for AgustaWestland and particularly the AW139 helicopter, so we are very pleased to be partnering with Gulf Helicopters to grow the range of AW139 pilot training services available to operators across the region," Ponsonby added.
Mohamed Al Mohannadi, chief executive officer of Gulf Helicopters said: "It is indeed a natural progression for Gulf Helicopters Training Academy, which is an EASA Part 147 Training Organization, to become an authorised training centre for an OEM, so that we can cater to the market in our region and elsewhere and also to grow into the future."
Al Mohannadi added: "We are already providing trainings to third party users and expect to attract more clients due to excellent delivery of services, our experience and location. Gulf Helicopters Training Academy holds approval from other National Aviation Authorities beside Qatar Civil Aviation Authority. We are currently a customer of AgustaWestland and we are delighted to sign this agreement to strengthening our partnership."