Jobs cuts loom as India terminates AgustaWestland order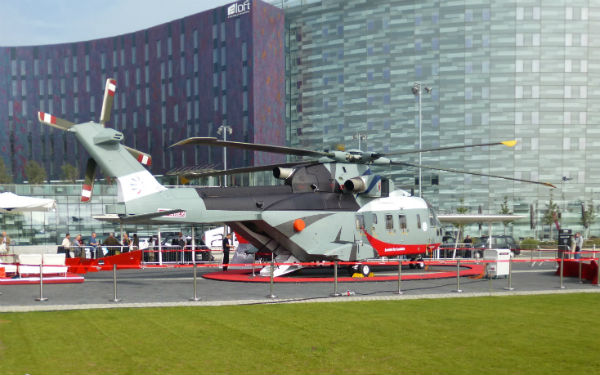 The Indian Ministry of Defence terminates its order for 12 AgustaWestland helicopters amid bribery allegations.
AgustaWestland, a Finmeccanica company, has confirmed that the Indian Ministry of Defence has terminated its order – thought to worth £465 million – for 12 AW101 helicopters intended for VIP/VVIP use.
Giuseppe Orsi, chief executive and chairman of Finmeccanica, was arrested by the Italian police in February 2013, along with AgustaWestland chief Bruno Spagnolini, on suspicion of bribery, following the sale of 12 AgustaWestland VVIP helicopters to the Indian government in 2010.
The Indian Ministry of Defence issued a statement on 1 January 2014 confirming the termination of the order:
"The government of India has terminated with immediate effect the agreement that was signed with AgustaWestland International Ltd (AWIL) on 8 February 2010 for the supply of 12 VVIP/VIP helicopters on grounds of breach of the pre-contract integrity pact and the agreement by AWIL."
Three of the helicopters, assembled at the company's facility in Somerset, UK, have already been delivered to India, but the remaining nine deliveries – originally scheduled for mid-2014 – have now been cancelled. The Indian Ministry of Defence is seeking to recover the money it has already paid to AgustaWestland, which is reportedly 45 per cent of the total contract price.
AgustaWestland is preparing to take part in arbitration, but the Anglo-Italian company says it has already prepared a mitigation plan, which includes a reduction in the company's workforce.
A press release issued by AgustaWestland says the company "still finds that neither the termination notice by the Ministry of Defence nor the show cause notice, from which this termination notice stems, offers adequate basis to take any action against the company. It is the Ministry of Defence's admitted position that the tender process has been duly followed. Accordingly, the termination notice received will have to be discussed within the framework of a fair arbitration process."
Reporting on the story last week, the BBC said AgustaWestland workers in the UK were "deeply hurt" by the termination of the order, but were not concerned for their jobs, in light of the company's contract to supply Norway with 16 helicopters for search and rescue missions.
The Guardian also said the termination of the order was "a severe blow to the UK's ambitions to develop into a centre for high-value manufacturing."
AgustaWestland says it "remains committed to working with the Government of India to resolve the issues. The company will continue to support the three helicopters already delivered to and currently operated by the Indian Air Force."