Life Flight's new helicopter base in Montana is now operational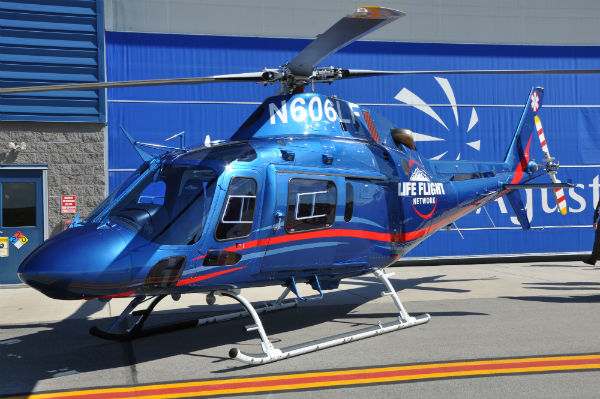 The Life Flight Network air medical base in Butte, Montana is now operational.
Life Flight Network (LFN) has opened of its newest base of helicopter operations at the Bert Mooney Airport in Butte, Montana. The base is home to a new AgustaWestland AW119Kx Koala air medical helicopter.
The helicopter extends air ambulance service to more communities in Montana and Eastern Idaho.
Michael Griffiths, Life Flight Network CEO, said: "The citizens of Butte and the surrounding areas have welcomed us into the community. We are pleased to partner with area hospitals, and emergency responders to provide a resource that will greatly enhance patient care for the citizens of Butte and Montana."
Dominic Pomponio, LFN regional director, said: "The Koala helicopter is the perfect aircraft in situations when critical care transport is needed and time is of the essence. It travels at roughly 160 miles per hour, greatly reducing the amount of time it takes for us reach seriously ill or injured patients throughout the region."
"The aircraft and critical care team resembles a mobile Emergency Department or Intensive Care Unit. We carry the most common medications administered in an ED or ICU, and can provide a similar level of care," Pomponio added.