Milestone reveals 143 helicopter portfolio worth $2.2bn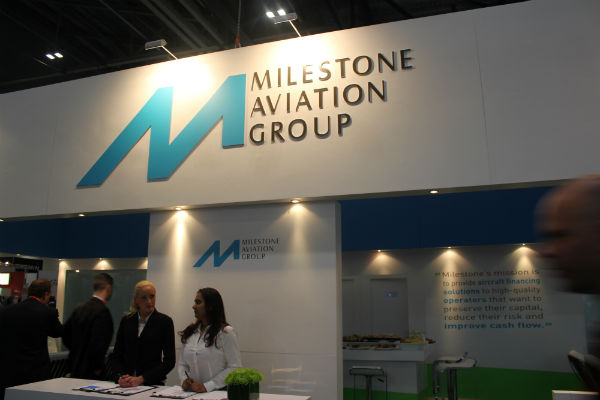 Milestone Aviation Group now has 143 helicopters valued at $2.2 billion and has $3 billion in forward orders.
Milestone Aviation Group has now financed 143 helicopters worth $2.2 billion. It also has 130 helicopters worth $3 billion on order. The helicopter leasing company has leased helicopters to 26 operators in more than 20 countries and six continents.
Milestone Aviation Group has demonstrated its dominance of the helicopter leasing market by announcing that its portfolio now consists of 143 helicopters worth $2.2 billion.
Milestone was the first specialist helicopter leasing company when it launched in 2010 and although it faces increased competition from other lessors that have entered the market no one else is close to this size. By the end of 2014 Waypoint Leasing is likely to be the second largest helicopter leasing company with a portfolio of around $500 million.
"Our strong growth has continued through 2013 and into 2014, and we are excited about our company's future," said Richard Santulli, chairman and CEO. "We are incredibly thankful for the support we have received from our partners in the operating community, the OEM's, service providers and financial institutions and investors who have made our growth possible."
Milestone executed ten new financing facilities in 2013, including the first Ex-Im backed helicopter bond, a $600 million secured revolver, a $200 million unsecured revolver, a $80 million PDP facility and a $575 million private placement with an investment grade corporate rating from Kroll.
Corporate Jet Investor says: Milestone Aviation created the helicopter leasing market and with a $2.2 billion portfolio it is still leading it by some way. In the last year the market has become a lot more competitive thanks to new entrants like Waypoint Leasing, Macquarie Rotorcraft, Lobo Leasing and others. But Milestone still has a first mover advantage – particularly with its orderbook and to a certain extent, its relationship with financiers. Milestone is not talking about its future but the company now looks large enough to make an initial public offering.