LCI orders more AgustaWestland helicopters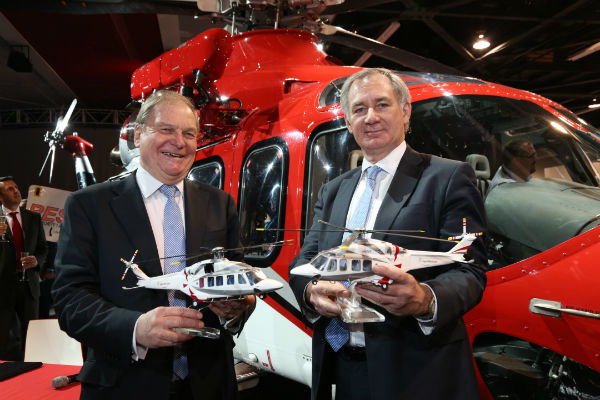 Lease Corporation International (LCI) orders seven AW139s and one AW189, with options for 10 more helicopters from AgustaWestland.
AgustaWestland announced at Heli-Expo 2014 that it has signed a further multi-year contract with Lease Corporation International (LCI) for seven AW139 intermediate heliopters and one AW189 eight-tonne medium class twin-engine helicopter, due for delivery between 2014 and 2017.
The contract, worth around €85 million ($115 million), also includes further options for seven AW139s and three AW189s, with deliveries scheduled between 2015 and 2018.
Daniele Romiti, CEO of AgustaWestland, said: "We are very pleased to sign this latest contract with LCI which has become one of the leading helicopter leasing companies since establishing a helicopter division only two years ago. LCI's order for more AW139 and AW189 helicopters highlights both their and the markets recognition that AgustaWestland products offer the best combination of performance and operating costs, whilst providing the very latest safety features."
Crispin Maunder, executive chairman of LCI, said: "We have great pleasure in strengthening further this partnership with AgustaWestland. Their helicopters are particularly well suited to the market and are proving to be very popular with our lessees for a variety of roles. In particular we are excited about the new super-medium category of helicopters and our endorsement of the AW189 with the follow-on order underscoring our intention to be a major player in this space."