Russian Helicopters showcases aircraft at Hydroaviasalon 2014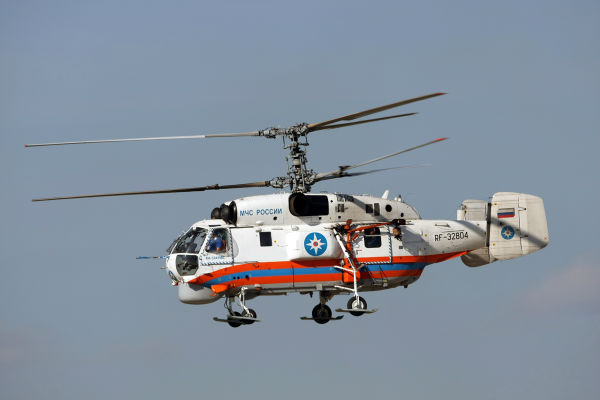 Russian Helicopters will be showcasing its Ka-32A11BC and Mi-171A2 helicopters at the Hydroaviasalon 2014 international exhibition in Russia.
ALSO READ: Russian Helicopters delivers Ka-32 to Shanghai

The event is being held at the Beriev testing base and Gelendzhik airport on the Black Sea in southern Russia, on 4-7 September.
Alexander Mikheev, CEO of Russian Helicopters, said: "The company has great depth of experience in manufacturing unique specialised helicopters for use over coastal waters and out at sea. Naval helicopters such as the Ка-27, Ка-29 and Ка-31 are widely used in the Russian Navy, and are also available for export. At Hydroaviasalon, we will showcase our latest new multirole helicopters, including the Ка-32A11BC, which is based on the Ка-27 search-and-rescue model, and the Ansat."
The light Ka-226T, another Kamov coaxial helicopter will also be showcased at Hydroaviasalon 2014.
At Hydroaviasalon 2014 Russian Helicopters will also showcase the latest Mi-171A2. This aircraft is the latest addition to the Mi-8/17 series.
Hydroaviasalon 2014 will be the10th anniversary of Russian Helicopters involvement at the event.