UK minister visits Airbus Helicopters Oxford base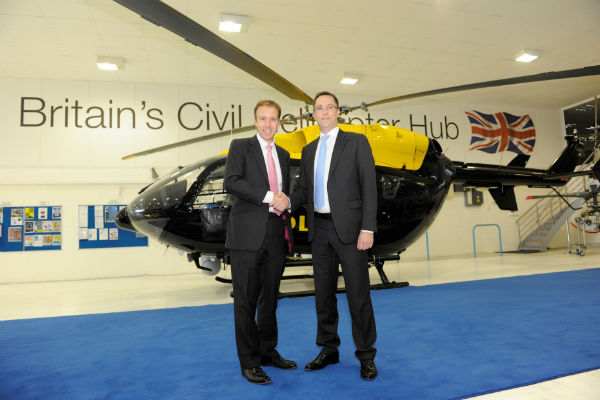 Matthew Hancock, the UK minister for business and enterprise visited Airbus Helicopters UK base at London Oxford Airport, where he was given a tour of the company's advanced aerospace design and maintenance operations by Colin James, recently appointed as managing director.
The minister was briefed on the scale and nature of the company's operations, including the award of the National Police Air Service (NPAS) support contract.
The NPAS contract, worth in the region of £35 million over five years, will cover maintenance and support for the combined fleet of England and Wales' 19 police helicopters (a combination of EC135s and EC145 helicopters).
ALSO READ: Helicopter Salesperson of the year:Angela Merkel sells 123 helicopters in China

Airbus Helicopters has 30 year experience supporting the development and growth of emergency services' air support ensures that NPAS can benefit from the highest levels of safety, availability and reliability.
Airbus Helicopters currently supplies close to 70 per cent of the UK's emergency services and blue light helicopter fleets. The company also sells, supports and maintains business, corporate and VIP helicopters with in-house advanced design and heavy maintenance operations.