The prototype SKYe SH09 helicopter makes its first flight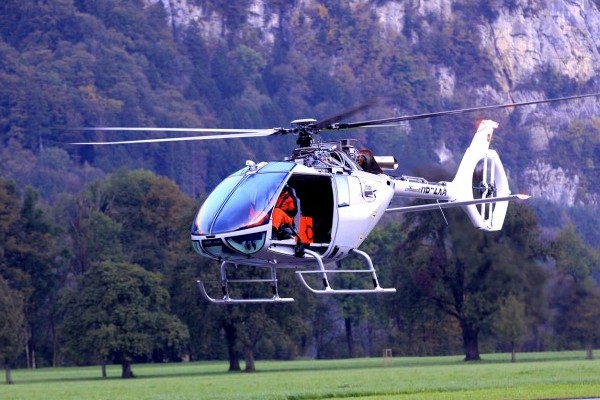 In Mollis, Switzerland, the Marenco Swisshelicopter SKYe SH09 prototype performed its maiden flight.
The helicopter was flown by the company's chief test pilot Dwayne Williams. Five hover flights were flown lasting a total of 20 minutes.
Martin Stucki, designer, founder and chief executive officer said: "This is a milestone in the development of our programme and this success has followed the extensive component testing-phase and quantity of ground tests performed in the last weeks and months."
The SKYe SH09 has a full composite airframe as well as all-composite main rotor and tail rotor blades; it is equipped with glass cockpit avionics systems and is powered by the Honeywell HTS-900-2 engine.
The SKYe SH09 is scheduled to begin production within the next 12 to 16 months. Marenco Swisshelicopter AG already has over 50 orders and agreements on the aircraft.
The helicopter will be able to have a single pilot with seven passengers in a VIP/corporate configuration or be used for Search & Rescue, Law Enforcement or HEMS air ambulance.