Robinson upgrades police helicopter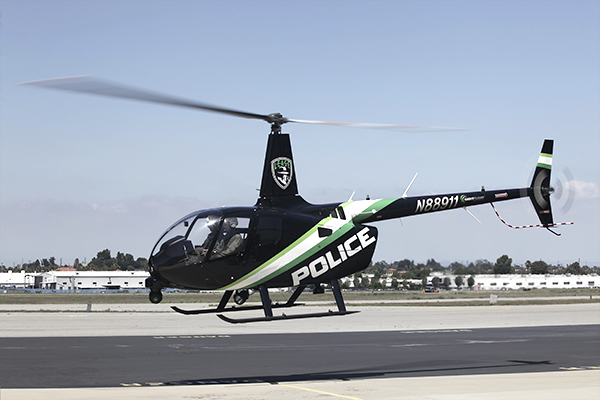 Robinson Helicopter is upgrading its R66 Turbine Police Helicopter.
The upgrade package includes the FLIR Systems Ultra 8000 Infrared Camera and the Spectrolab SX-7 searchlight.
ALSO READ: Robinson adds options to R66 Turbine

The four seat police helicopter will now come fitted with a a Garmin G500H Primary and Multifunction Display System (PFD/MFD), a Garmin GTN 635 touch-screen navigator, and a Garmin GTR 225A COM radio as standard. Also included are a Boland 10.4" LCD monitor, as well as two 6-channel audio controllers.
New options available on the helicopter include Genesys Aerosystems' HeliSAS autopilot, Garmin's GTN 650/750 navigators, and Aerocomputers' moving map system with View Sync 3D capability. Also optional is FreeFlight's RA-4500 radar altimeter which displays radar altitude information on the G500H PFD.
A fully-loaded R66 Police Helicopter, the first to come off the line with the new configuration, will be delivered to Night Flight Concepts in Bedford, Texas. The helicopter will be one of Night Flight's platform aircraft for its Law Enforcement Air Support Entity (L.E.A.S.E.) program.
Base price for the R66 Turbine Police Helicopter has been set at $1,185,000.