V-280 Valor completes maiden flight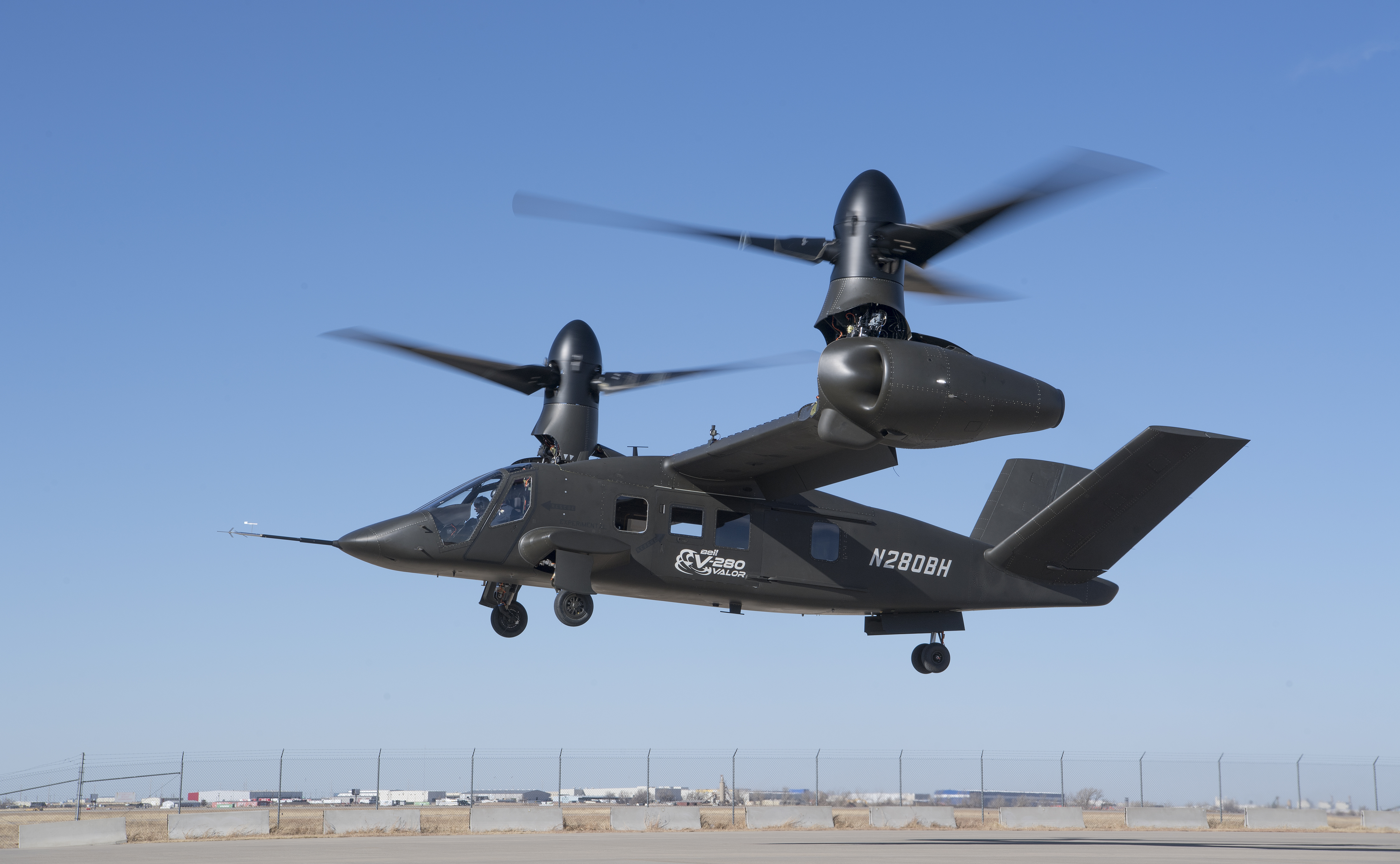 Bell's new tiltrotor aircraft, the V-280 Valor, has flown for the first time at Amarillo, Texas.
The next-generation military tiltrotor design took off vertically, hovered, then landed. The V-280 does not seem to have conducted any forward flight – as seen in the video of the flight by Bell.
"We are thrilled to share in this success of the V-280 first flight with Team Valor," said Mitch Snyder, president and CEO of Bell Helicopter. "The V-280 intends to completely transform what is possible for the military when it comes to battle planning and forward operations."
The V-280 is being developed by Team Valor (which includes representatives from Bell, Lockheed Martin, GE and Moog) for the US Army as part of the Joint Multi Role Technology Demonstrator programme.
"This is an exciting time for Bell Helicopter, and I could not be more proud of the progress we have made with the first flight of the Bell V-280," added Snyder. "First flight demonstrates our commitment to supporting the Department of Defense leadership's modernisation priorities and acquisition reform initiatives. The Valor is designed to revolutionise vertical lift for the US Army and represents a transformational aircraft for all the challenging missions our armed forces are asked to undertake."
A short video of the flight test can be seen on Bell's YouTube channel: