AeroMobil takes the next step towards production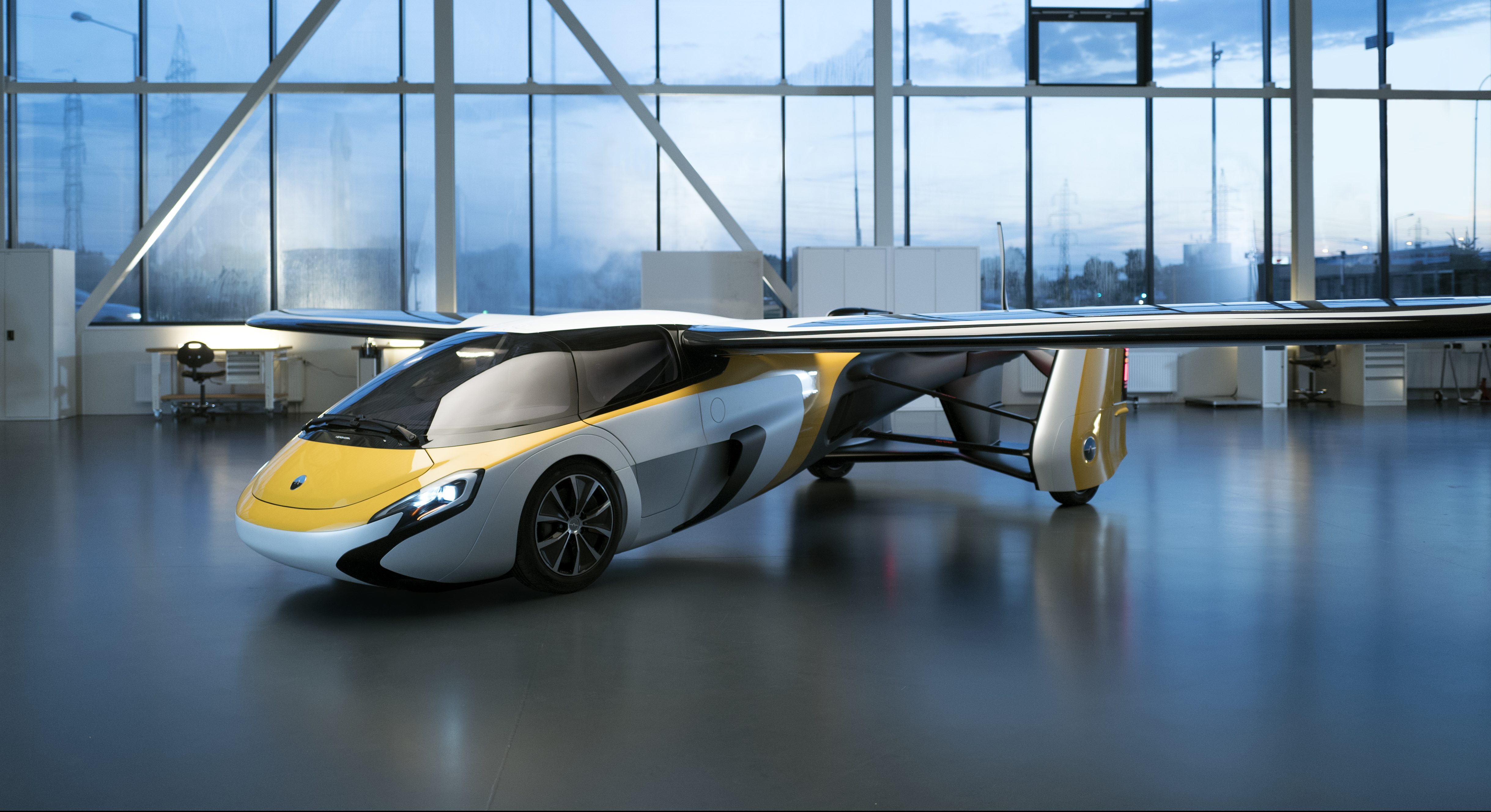 Slovakian flying-car manufacturer AeroMobil is seeking airworthiness approval for its AeroMobil 4.0 VTOL from the European Aviation Safety Agency (EASA).
AeroMobil has submitted the application for type certification to EASA. Unlike many other VTOL concepts, the AeroMobil 4.0 will function as a fully road-legal car, meaning it will need to receive roadworthiness certification before entering production.
The company expects full roadworthiness testing next year.
Doug MacAndrew, AeroMobil 's CTO, said: "We are delighted to be hitting this crucial milestone on schedule as we move towards manufacturing in the upcoming years. Building a flying car is incredibly complex and understandably EASA will be incredibly thorough when they analyse the design of our flying car, because this is a pioneering area of personal transportation.
"We are looking forward to working with EASA on the type-certification process and showing how we've been able to incorporate the best aspects of automotive and aerospace technology into one design to deliver a vehicle that is not only transformative, but is also very much in line with the aerospace safety and regulatory requirements that exist today."
In August last year, EASA published its proposed special condition for VTOL consultation after receiving several requests for the type-certification of VTOL aircraft – including AeroMobil's. In November, EASA met with thirty different VTOL company representatives to discuss the viability and challenges facing the European VTOL market.
Not "entirely disruptive"
However, the AeroMobil 4.0 was designed to comply with existing aircraft and roadworthiness regulations for a faster entry-to-market. Development of the vehicle is well underway. This month, AeroMobil took delivery of its vehicle frame to undergo quality checks at the company's assembly plant. The latest production updates can be found here. The vehicle is available for pre-order now.
Hugues Le Cardinal, AeroMobil's head of airworthiness, said: "When designing AeroMobil 4.0 we gave careful consideration to the regulatory framework and felt it was critically important that our flying car could work within existing regulatory frameworks rather than be entirely disruptive.
"We welcome the opportunity to use the latest regulations, which changed the certification requirements from a prescriptive rules-based approach to one based on safety performance."