A new law firm joins Bristow investigation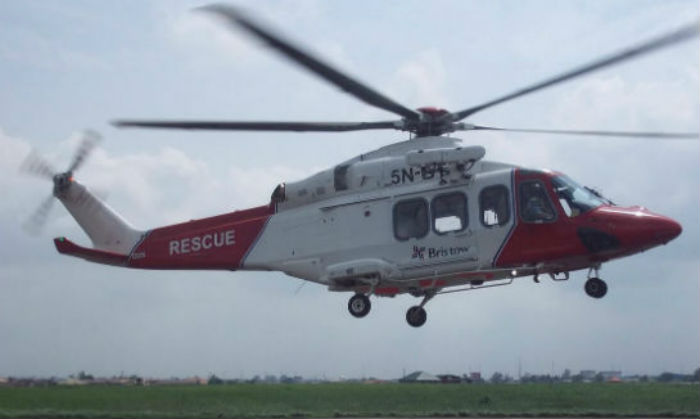 Just days after three law firms announced they were investigating Bristow Group for potential violations of securities laws; another shareholders' rights law firm, Robbins Arroyo, has filed a class action complaint against the company for misleading shareholders.
The firm has filed a class action complaint against the company for alleged violation of the Securities Exchange Act between 8-12 February this year – the time frame in which the Group released its preliminary third-quarter fiscal year results.
Robbins Arroyo wrote on its website: "Bristow Group Inc. assured investors in 10Qs and a 10K that its internal control over financial reporting was effective.
"However, on February 11, 2019, the truth was revealed when Bristow disclosed that management had not only identified a material weakness in its internal controls over financial reporting, but was also evaluating the possibility of a misstatement in its financial statements."
Following Bristow's announcement that it had identified weaknesses in its financial reporting and a possible misstatement in its financial statements, the Group's share price fell by nearly 40% over the day, closing at $1.84.
Robbins Arroyo is calling for more shareholders to contact it.
The past four years
Bristow's share price has been on a continuous decline since 2015. The downward trend started in June 2015, shortly before the company published its first-quarter results for that year and in which it reported a net loss of $3.3 million.
The trend continued with the year's second quarter and six-month results where it reported a GAAP net loss for the September 2015 quarter of $47.1 million. Between the period of June 2015 to September 2015, Bristow's share price fell from $59 per share to a low of $27 per share.
Importantly, this also coincided with the beginning of an industry-wide oil-and-gas downturn which hit every company in the oil-and-gas helicopter-transport market.
Going into 2016, Bristow's share price would continue to wane between $10 to $20 per share throughout 2016 to late 2018, with a drop to approximately $7 per share between June and October 2017 following the release of its fourth-quarter and full fiscal-year 2017 results.
Moving into 2019, the company shares hit record lows, trading between $1 to $3 per share following the announcement of CEO Johnathan Baliff's departure effective 28 February.
---
Bristow Timeline
November 2018 – Bristow announces plan to buy Columbia Helicopters, loses Baliff
January 2019 – Bristow/Columbia acquisition delayed
12 February 2019 – Bristow belatedly announces Q3 results, cancels Columbia deal and announces CEO's retirement on same day
18 February 2019 – Bristow under investigation
19 February 2019 – Bristow announces further Q3 report delays, details internal control 'weaknesses'
20 February 2019 – Stephen A. King resigns as Bristow Director