Leonardo to acquire Kopter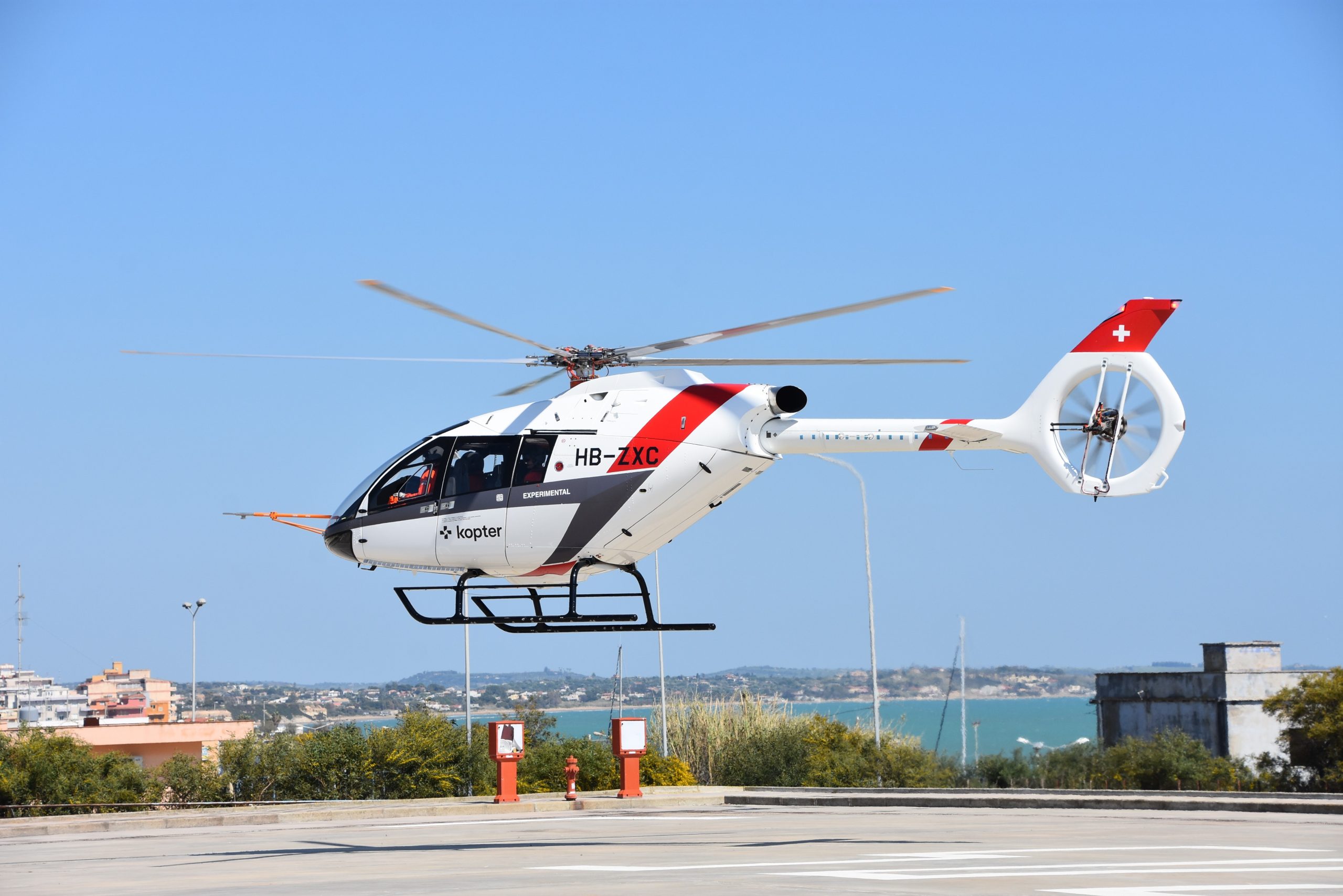 Leonardo Helicopters will acquire Swiss helicopter OEM Kopter, the manufacturer of the upcoming the SH09, from majority shareholder Lynwood for at least $185m.
Kopter started life as Marenco-Swiss Helicopter in 2017. The company was founded by ex-Airbus executive Andreas Loewenstein to develop the SH09 – a light single-engine helicopter designed with the capacity and performance to rival its more expensive twin engine counterparts.
The acquisition will allow the Kopter team to finalise the development of the SH09 – which is currently on its third prototype – and provide Leonardo with a new aircraft type that compliments its existing portfolio.
Kopter's CEO Andreas Loewenstein said: "Kopter is very excited to have won with Leonardo a solid industrial investor. Within Leonardo, we get the support to finalize our development on various fronts while keeping the ability to remain the agile single-engine pioneer that we are."
The deal will consist of a $185m fixed component that is expected to close in the first quarter of 2020. Leonardo also promises an earn-out mechanism, where Kopter will receive additional payments based on the future performance milestones.
Gian Piero Cutillo, managing director Leonardo Helicopters, said: "We are proud to welcome this innovative company as an integral part of our world-leading helicopter business. It complements perfectly our existing product portfolio adding a promising rotorcraft that will greatly benefit from our industrial know-how, service and training experience and commercial network."
EY and Gatti Pavesi Bianchi are assisting Leonardo on the acquisition. Lynwood is being assisted by HoganLovells.
Final design
Alongside announcing the acquisition, Kopter also revealed the SH09s final design features at HAI Heli-Expo 2020 this week.
Following more than 100 flight tests with the SH09 P3, Kopter has implemented its last round of features for the final aircraft design.
These include: a new main rotor configuration and redesigned tail rotor, an enhanced design for the gear box, a new shape for the upper cowlings, modified landing skids, and an optimized fuel system allowing to have a larger cabin and an additional seat.
Kopter timeline
2007 – Marenco Swiss Helicopter is founded
2014 – First flight of the SH09 S1 prototype
February 2016 – Second prototype takes its first flight
February 2018 – Marenco Swiss Helicopter rebrands as Kopter
February 2018 – SH09 design approved by EASA
February 2018 – Kopter announces new order for 18 units from Helitrans AS
July 2018 – Formation of Kopter North America
November 2018 – First flight of third SH09 prototype
March 2019 – Kopter takes over Lafayette, Louisianna facility
January 2020 – Leonardo announces intention to acquire Kopter.