Bell 525 completes first flight with SAF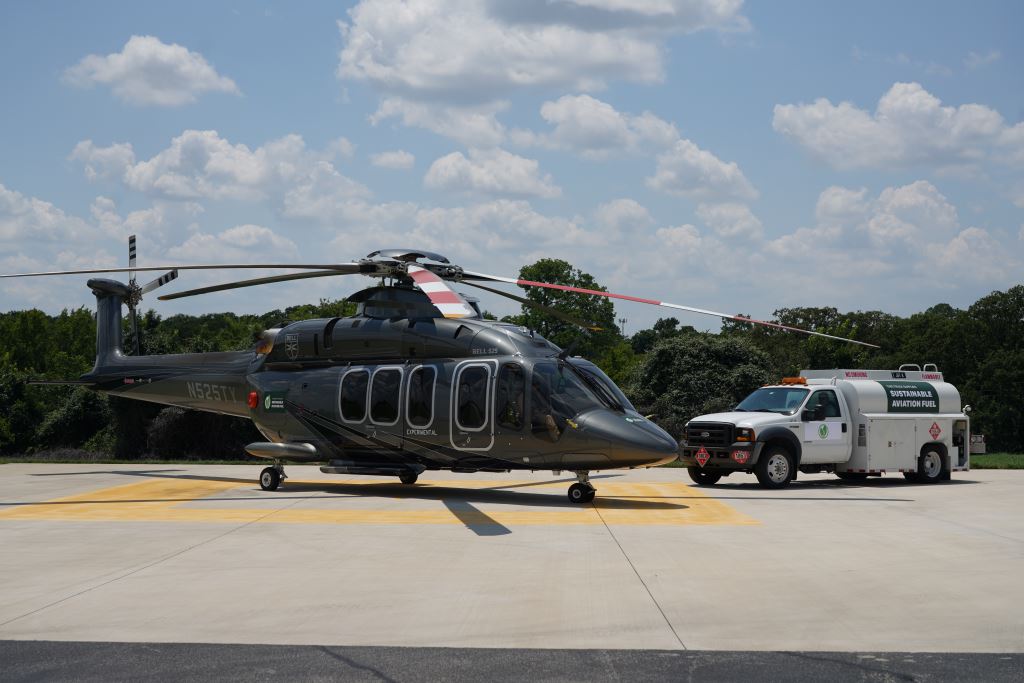 The Bell 525 Relentless completed its first flight using sustainable aviation fuel (SAF) this summer. Bell first incorporated SAF in its training and demonstration fleet in March 2021.
Doug May, vice president of Flight, Bell said: "The Bell 525 continues to demonstrate unprecedented performance as it progresses through flight testing."
Avfuel is the fuel provider for Bell. And Neste MY SAF is the producer. Once blended, Avfuel anticipates a 22-metric tonne reduction in lifecycle carbon emissions per truck load.
Bell's SAF initiative supports Textron's Achieve 2025 Sustainable Footprint goal for 20% reduction in greenhouse gas emissions across the company.
Bell will continue to use SAF for Bell 525 test flights when SAF availability and flight test schedules allow for refueling opportunities, it said.
Elsewhere, an Airbus H225 performed the first ever helicopter flight with 100% SAF, using one of Safran's Makila 2 engines.