Milestone plans biggest civilian helicopter order in AgustaWestland's history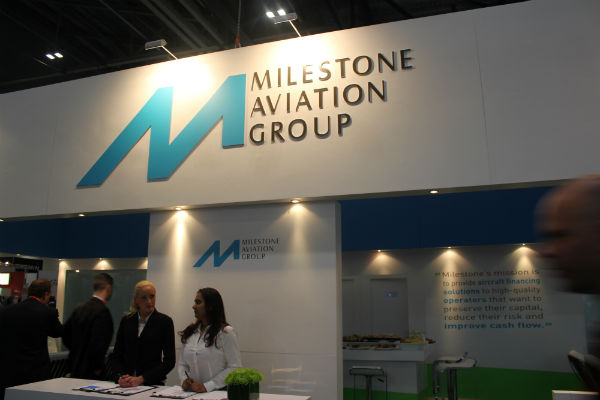 Milestone Aviation group and AgustaWestland sign a multi-framework agreement at Helitech International 2013
Milestone Aviation Group, an international helicopter leasing company, has agreed to purchase a combination of AW139, AW169 and AW189 helicopters from AgustaWestland in what represents the largest civilian helicopter sale in AgustaWestland history.
The two companies signed a multi-framework agreement at Helitech International 2013 being held this week at London's ExCel centre.
The aircraft will enter into service globally in support of Milestone's lessees serving offshore oil and gas transportation services, emergency services, search and rescue, para-public and other utility missions.
"Our Agreement with AgustaWestland enables Milestone to continue to expand globally and to provide our customers with near-term deliveries of the state-of-the-art rotorcraft that they require," said Milestone's chairman and CEO Richard Santulli. "We have experienced strong demand for AgustaWestland aircraft, so we are thrilled to be expanding our partnership to provide operators around the world with access to their world-class equipment."
"Our partnership with Milestone, a world-class, leading player in helicopter leasing, speaks volumes to the growing market demand and success of the AW169, AW139, and AW189 family of aircraft," said Daniele Romiti, chief executive officer of AgustaWestland. "We are excited to be working with Milestone to provide operators around the world with greater access to our aircraft through 100 per cent operating lease financing."
In March 2013, Milestone ordered 14 Eurocopter EC225 twin-engine helicopters, to follow on from 16 EC225s ordered in the previous year. The company, which has bases in Ireland as well as the US, also became the first helicopter company to close a bond from the US Export-Import Bank,  after it used a $187.4 million bond to fund an order for S-92 helicopters from Sikorsky in June 2013.
Milestone has acquired more than 90 aircraft valued at more than $1.3 billion since launching in August 2010 with 21 customers in 20 countries.