Quest Aviation Solutions to sell MD Helicopters in India and China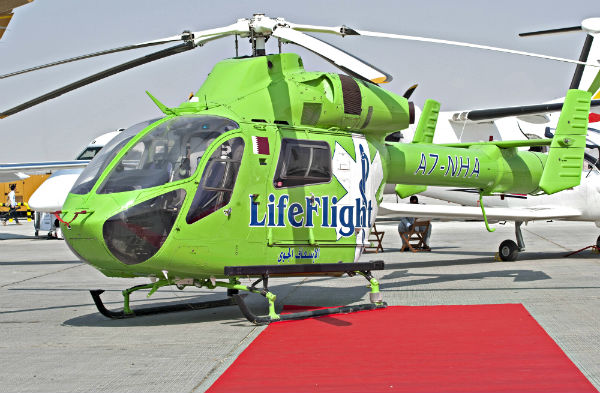 Quest announces that it will sell MD Helicopters in India and China, after a successful Dubai Air Show.
Quest Aviation Solutions has broadened its sales role with MD Helicopters, with the announcement that the company will now sell helicopters to India and China. Quest will support India and China from its sales offices in Bangalore and Beijing.
Mike Creed, commercial director of Quest, said: "We are delighted to have been appointed by MD Helicopters as their agent in China and India to complement our exclusive sales status role in the UAE for the MD product range."
"Both of these markets have vast potential, especially for special missions such as EMS and police applications and we look forward to selling these extraordinary helicopters to two of the fastest growing markets in Asia," Creed added.
Quest are working in close association with MD Helicopters. The US helicopter manufacturer plans to open an office in China next year, will also explore commercial opportunities for destinations that are easily accessible by helicopter, but difficult by other means of transport.
MD Helicopters manufacture the MD500, MD600 and MD902 Explorer aircraft, all feature the "NOTAR" technology (no tail rotor).
"We are extremely satisfied with our new partner Quest Aviation Solutions and look forward to broadening our relationship with them beyond the UAE into India and China," said Perry Orr, director, Middle East and Africa, MD Helicopters.