New MD 520N for Burbank and Glendale Police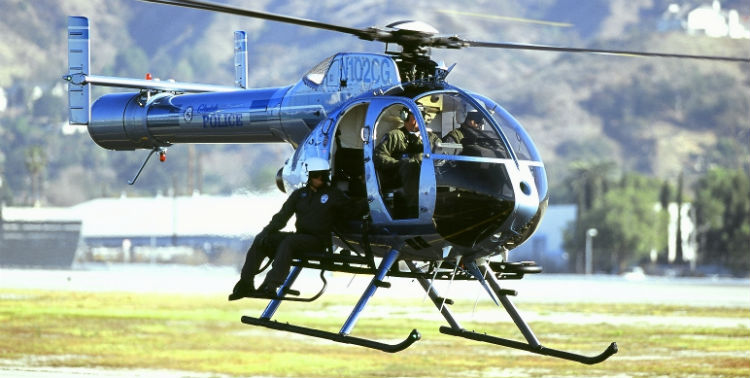 MD Helicopters has delivered a new MD 520N helicopter to the Burbank and Glendale Police Joint Air Support Unit in California.
Burbank and Glendale Police now have a fleet of four MD 520N helicopters.
Joining the MDHI team at the Mesa, Arizona headquarters were Lt. Stewart Brackin and Sgt. Rich Phillips, Glendale Police Department; Captain Mike Albanese and Pilot Steve Conaway, Burbank Police Department; and Rich Weiser, Director of Maintenance, Glendale/Burbank Police Air Support
ALSO READ: MD Helicopters delivers second MD 500E to Polk County Police
Lieutenant Stewart Brackin, Burbank/Glendale Police Air Support, said: "The addition of our fourth MD 520N aircraft to our Joint Air Support Unit reinforces our commitment to providing proactive law enforcement and high quality police services to our diverse community."
"These aircraft are unmatched for their speed , durability, and maneuverability.And, due to the integration of MD Helicopters' exclusive NOTAR® technology, they are much quieter and considerably safer to operate. Our pilots, and the citizens of Glendale and Burbank, really appreciate that," added Brackin.
Lynn Tilton, chief executive officer for MD Helicopters said: "MD Helicopters is proud of the depth, breadth and long-term loyalty of our law enforcement customer base."
"Our aircraft deliver the overall performance and reliability airborne law enforcement agencies require. We are honoured by Burbank/Glendale's long-standing commitment to MDHI and are excited to see this latest MD 520N join their air support fleet," Tilton added.