KKR acquires Air Medical Group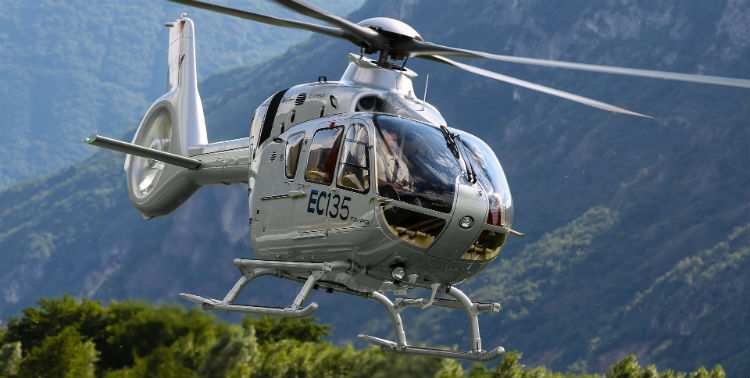 KKR, a leading global investment firm, signed an agreement to acquire Air Medical from affiliates of Bain Capital and Brockway Moran and Partners. Air Medical provides emergency transportation services to individuals with critical health issues or injuries who are located too far from hospitals to be transported by ground.
Air Medical's subsidiaries transport more than 75,000 critically injured patients each year through a fleet of helicopters and airplanes that operate 24 hours a day and seven days a week.
ALSO READ: KKR likes helicopters (again)

Fred Buttrell, CEO of Air Medical, said: "We are fortunate to partner with an investor that shares our vision. We've been blessed to have partnered with Bain Capital who supported our spiritual mission of timely service in people's critical time of need. We believe that our partnership with KKR will propel us to new heights in our positioning in the market. We look forward to working with KKR to continue providing lifesaving services to our patients."
Jim Momtazee, member of KKR and head of KKR's health care investing team, said: "Air Medical provides a vital service in the health care market, enabling patients to get the care they need as quickly as necessary. We are proud to support the company in its life-saving mission. Having followed Air Medical for several years, we believe that the company is poised for service expansion, and we look forward to partnering with management on this next phase of its evolution."
In addition to its investments in health care companies such as HCA Corporation, KKR has experience working with other helicopter companies, including current investments in Weststar Aviation, Lease Corporation International and a former investment in Avincis Group.
The transaction, which KKR is funding primarily from its North America XI Fund, is expected to close in the second quarter, and is subject to customary regulatory approvals.
Barclays acted as exclusive financial advisor, and Kirkland & Ellis LLP acted as legal advisor to Air Medical. Simpson Thacher & Bartlett LLP served as legal counsel to KKR. Fully committed debt financing will be provided by Morgan Stanley, Jefferies, and KKR Capital Markets.
Chris Gordon, a managing director of Bain Capital, added: "It has been a privilege to partner with Fred and the entire management team at Air Medical in supporting their efforts to provide safe, high quality emergency transportation services to communities that are distant from acute medical care. This is a story of success and leadership in which the dedicated people of Air Medical play an essential, life-saving role in the healthcare delivery systems of many communities."