Airbus Helicopters unveils the H160 prototype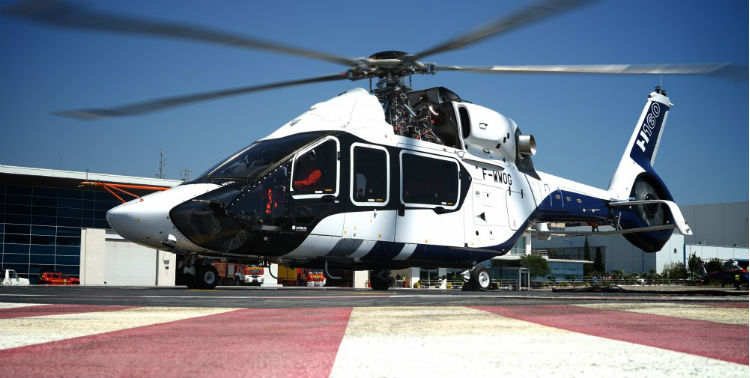 Airbus Helicopters unveiled the H160 prototype in the presence of French Prime Minister Manuel Valls. The new helicopter performed its first ground run on 28 May 2015.
ALSO READ: Airbus Helicopters launches 'H Generation' at Heli-Expo

Configurations being developed include offshore transportation, business and private aviation, public services, and commercial passenger transport. The H160 was unveiled at the Heli-Expo trade show in March 2015.