An updated guide to the four major helicopter manufacturers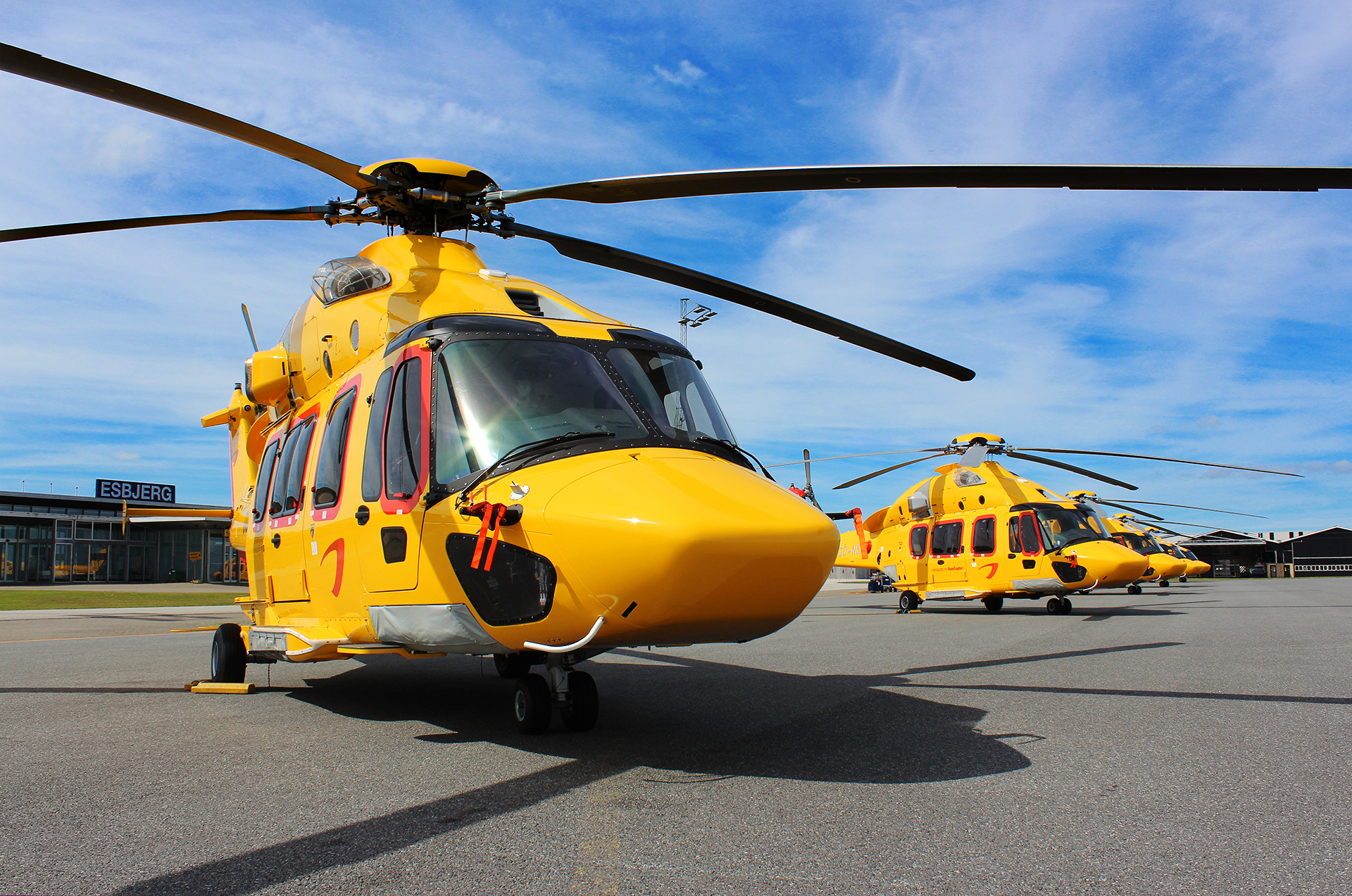 A quick look at the four major Helicopter manufacturers that Helicopter Investor covers.
Airbus Helicopters
Headquarters: Marseille Provence Airport
Head of company: Guillaume Faury
Airbus Helicopters is the biggest single operator in the global civil-helicopter market. The French manufacturer holds 50% of the civil and parapublic helicopter market sector and delivered more than 400 aircraft in 2017.
Airbus Helicopters has a long and varied history that can be traced right the way back to Louis Blériot in France, and Willy Messerschmitt in Germany. The manufacturer, originally named Eurocopter, was formed in 1992 and operated under that name for 12 years until January 2014 when it merged with Airbus to form Airbus Helicopters.
A year after the merger, Airbus Helicopters dropped the 'EC' prefix for its helicopter models and instead adopted the 'H' prefix that is seen on all commercial models currently in production.
Back in the present, Airbus Helicopter's main manufacturing site and headquarters are located at Marseilles Marignane Aiport in the south of France. Other key locations include the H135 and H145 manufacturing site in Donauwörth, Germany and Grand Prairie, Texas – the original headquarters of Vought Helicopter which later merged to become Eurocopter when it first launched in 1969.
Current helicopters in production include civil and military models across the light to heavy categories. Its light single-engine offerings are the biggest sellers, but the medium twin-engine H145 and the long-range heavy H225 Super Puma families have also scored a lot of orders recently.
Airbus has one new civil helicopter in development, its next-generation medium helicopter the H160. The 12-passenger medium-utility helicopter will start deliveries and enter into service in 2019. The H160 was launched at Heli Expo in 2015 under the prototype name X6.
Leonardo Helicopters
Headquarters: Rome, Italy
Head of company: Alessandro Profumo
What we know as Leonardo today was formed in July 2000 when parent companies of two manufacturers Agusta and Westland merged to form AgustaWestland. Westland's parent company GKN sold its stake in the joint-venture to its partner Finmeccanica in 2004.
Finmeccanica, which first launched in post-war Italy in 1948, bought up the newly established AgustaWestland and operated it under that name until January 2016 when Finmeccanica rebranded itself as Leonardo. AgustaWestland then became Leonardo Helicopters. Unlike Airbus, Leonardo has stuck with the AW prefix for its models.
The manufacturer is headquartered in Rome, Italy and has bases in three other key markets: United Kingdom, Poland and the US. It also has a significant presence in France and Germany.
Right now, the company's 15-seat medium-class AW139 is its biggest seller, leading the way in its medium-utility class with the H160 coming in to compete next year. Its other popular civil-mission helicopters, including the AW119, AW169 and the AW189 have strong footholds in the light, medium and super-medium classes respectively.
One of the most exciting upcoming helicopters is the AgustaWestland AW609 tiltrotor. Although tiltrotor technology has been in use by the military for some years, we've yet to see it used in a civil capacity.
By having the rotor-blades change their position during different flight stages, a tiltrotor can transform from having a traditional helicopter-style profile that gives the helicopter vertical lift, to a turboprop-style aircraft, with forward-facing engines. This gives the AW609 the advantage of being able to land vertically, whilst still keeping the speed of a traditional turboprop aircraft. The AW609 is expected to ship in 2019 with Era as the launch customer.
Bell
Headquarters: Fort Worth, Texas
Head of company: Mitch Snyder
Bell's history can be traced back to 1935 when founder and former stunt pilot Lawrence Dale Bell launched Bell Aircraft Corporation in Buffalo, New York. Back then, the manufacturer focused on building fighter aircraft and launched the first US-built fighter jet – the P-59 Airacomet. But to aircraft buffs Bell is perhaps best-known for its X-I rocket-powered plane which, piloted by Chuck Yeager, was the first manned aircraft to break the sound barrier.
The company also launched the Bell 47, the first civilian helicopter certified by the Civil Aviation Authority in 1946. Over its production cycle, more than 5,600 of the aircraft were produced.
Textron purchased the company in 1960, just a year after Bell launched one of its most-revered helicopter models, the UH-1 Huey. More than 16,000 Hueys were produced over its lifetime.
At that point, Bell was split into three divisions, although only the helicopter division was still manufacturing complete aircraft. The company still produces civil and military helicopters and is currently developing a new military titltrotor, the V-280 Valor.
Early in 2018, Bell Helicopter rebranded as Bell to move its brand away from its image as purely a helicopter manufacture to instead encompass all forms of flight. This goes along with its Uber partnership and an upcoming Air Taxi which is scheduled to launch in the mid-2020s. Whilst Bell wants to be known as more than a helicopter manufacturer, the greater proportion of its business still comes from manufacturing civil helicopters.
Sikorsky, a Lockheed Martin Company
Headquarters: Stratford, Connecticut
Head of company: Dan Schultz
Founded in 1923 by Ukrainian-born aircraft engineer Igor Sikorsky, the company began life designing and building traditional multi-engine aircraft and seaplanes from its base in New York. Four years later the company joined United Technologies Corporation (UTC) and moved its operations to Stratford, Connecticut where it is still based out of today.
Following a merger with Vought Aircraft in 1928, Igor Sikorsky turned his attentions towards helicopters. The first aircraft, the VS-300, served as a test platform for the first Sikorsky production-build helicopter. The Sikorsky R-4 flew for the first time in 1942 and went on to deliver 131 units.
Today, Sikorsky's commercial core business is building medium-to-heavy-lift helicopters that are well known for their rugged performance. It is best known for the S-76, a commercial medium helicopter used by many coast guards and air forces around the world, and the heavy S-92 used mainly by oil and gas companies transporting workers between locations.