Bell Helicopter delivers first 407GX to Penn State Police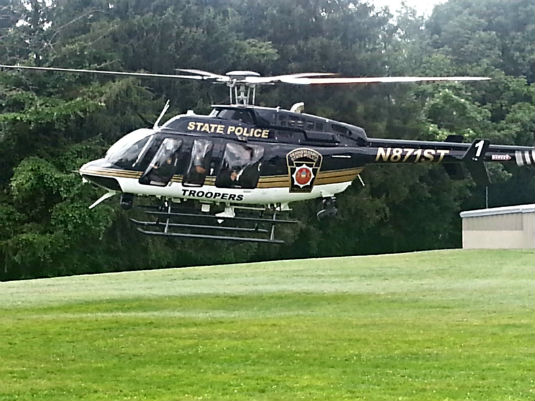 Bell Helicopter delivered of the first two of six Bell 407GX helicopters to the Pennsylvania State Police.
ALSO READ: Henan Yongxiang GA orders two Bell 407GXs

Frank Noonan, Pennsylvania State Police commissioner, said: "We operate six aviation patrol units across the state and provide aerial support to all federal, state and local law enforcement agencies within the Commonwealth."
"It is very important that we have modern, reliable and mission-ready helicopters to patrol and serve the citizens of the Commonwealth," Noonan added.
Anthony Moreland, managing director of North American sales at Bell Helicopter, said: "We are honoured to have the Pennsylvania State Police as one of our law enforcement customers, and we give our sincere thanks for their ongoing trust in Bell Helicopter products. The Bell 407 has proven its law enforcement capabilities throughout the world and we know it will serve the Commonwealth well."
Bell Helicopter has supported the Pennsylvania State Police since 1969 when it delivered two Bell 47s, the first Bell helicopters to be part of an airborne law enforcement team.
Bell Helicopter has approximately 450 aircraft serving law enforcement agencies in the United States, with customers including the Georgia Department of Public Safety, Los Angeles Police Department and New York State Police.